Dying child saved by Dubai's Crown Prince, well and recovering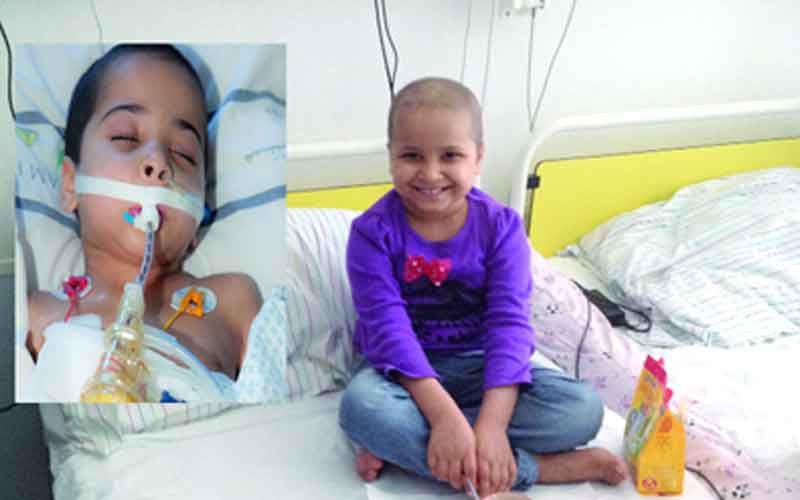 Dubai's crown prince intervened to save the life of an eight-year-old Emirati girl who doctors had said would die within weeks because of a brain tumour. After nearly three months in coma, the girl woke up and is now recovering.
Doctors at Tawam Hospital in the eastern oasis town of Al Ain, which has one of the best cancer treatment medical centres in the Middle East, had decided to stop the treatment of Laila Anwar Al Balsouhi and told her parents she would die within weeks after spending three months at that hospital in coma.Her parents begged the doctors to do their best but their response was that her condition is hopeless and that no hospital would be able to treat her. The desperate parents then used their Blackberry handset to send an "SOS" message, which somehow reached Sheikh Hamdan bin Mohammed bin Rashid Al Maktoum, Crown Prince of Dubai and Executive Council Chairman.
"As soon as Sheikh Hamdan heard about the girl, he immediately issued instructions to Dubai's Health Authority to transport Laila by a private jet to the best cancer treatment centre in the world at once," 'Emarat Al Youm' daily said.
"She was taken to a famous centre in Germany, where she underwent intensive chemical treatment sessions…Laila later was out of her coma and immediately recognised her parents…they described what happened as a medical miracle."
The paper quoted her father as saying Laila regained her ability to see and hear, adding that she talked to them and she was able to move normally."My daughter was considered a dead person but we never gave up hope that God the Almighty will save her….the results were really unbelievable and when she spoke to us, many people around cried," Anwar said.
"Within weeks, she will complete her treatment sessions and we will return home…my wife and I have never stopped praying for Sheikh Hamdan for his gesture, which led to the recovery of my daughter."
'Emarat Al Youm' said Anwar's phone conversation with the paper was interrupted by Laila, who asked to speak to the reporter."Laila picked the phone and said 'may God the Almighty give HH Sheikh Hamdan good health and long life…..please convey to him my greetings and thanks."The paper quoted Dr Khaled Al Qiwani, director of the Dubai health office in Germany, as saying the head of the medical team escorting Laila to Munich had first refused to take her to that city when he saw her medical report."We later managed to persuade him….after treatment, we were all very surprised to find that the big tumor in Laila's brain shrank and became very small…Laila then regained her normal breath and her ability to move and talk," he said.
"What is left now is the nuclear treatment and surgical intervention to remove what is left of that tumor …Laila then will return home to live as a normal person with her family and go back to school."
Follow Emirates 24|7 on Google News.