Major breakthrough towards universal cancer blood test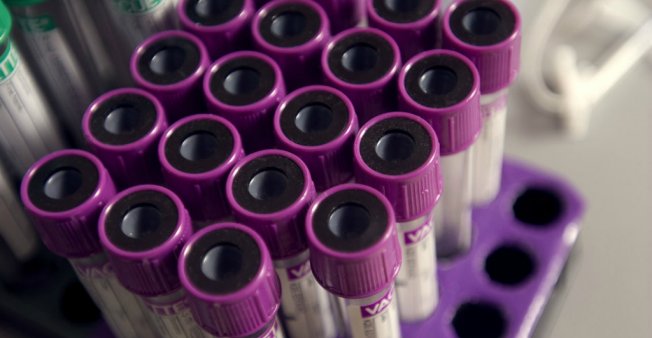 Scientists have made significant progress towards a universal blood test for cancer. This would radically change diagnosis, treatment and crucially survival rates for sufferers.
In a huge breakthrough in the world of science, a new blood test aims to identify cancers before they develop. Called CancerSEEK, it has been trialled by a team of scientists at Johns Hopkins University in Maryland, US, and has successfully detected eight common cancer types.
Early detection is the key to reducing cancer deaths and the team hope to use these results to develop an annual blood test to catch cancers in their formative stages.
The test was tried out on 1,005 patients with clinically detected cancers of the ovary, liver, stomach, pancreas, esophagus, colorectum, lung or breast that had not spread to other areas. It successfully identified 70 percent of all the cancers.
Five of the eight cancers investigated have no screening programmes for early detection, including cancer of the pancreas, which has so few symptoms that 80 percent of patients with it die within 12 months of diagnosis.
CancerSEEK is different than other tests as it scans for mutations in 16 genes often found in cancer, as well as eight proteins commonly released.
For scientists, this discovery of a straightforward blood test to diagnose cancer without all the other procedures like scans or colonoscopy is a Eureka moment. But they do advise caution, as it is still in early stages of development.
"It will take a long time, we need to prove that it does work," said Professor Richard Marais of Cancer Research UK. "They (Johns Hopkins University) looked at healthy people. If you have a cold or flu or some other underlying condition, how will that affect the test?"
"But I look forward to a time in 10 years, where we all go to the pharmacy, we buy our shampoo, we give a blood test and we get on with our lives. And the NHS [in the UK] is spending more money diagnosing than treating disease. If we can diagnose it early, then we can treat it sooner and then we can save people's lives."
CancerSEEK is now being trialled in people who have not been diagnosed with cancer. This will be the true test of its global potential.
Follow Emirates 24|7 on Google News.