Ibuprofen could cut Parkinson's risk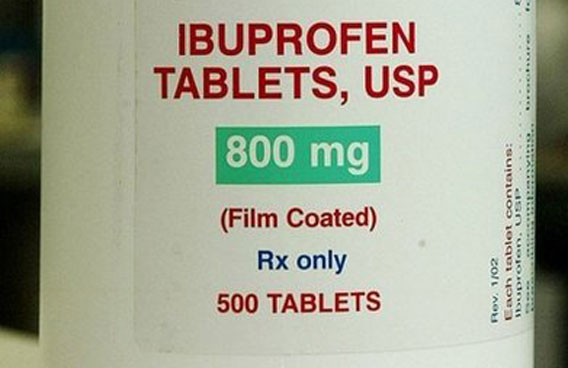 Adults who take the anti-inflammatory drug ibuprofen may reduce their risk of getting Parkinson's disease by about 27 percent compared to those who do not, said a study published Wednesday.
"There is no cure for Parkinson's disease, so the possibility that ibuprofen, an existing and relatively non-toxic drug, could help protect against the disease is captivating," said senior author Alberto Ascherio of the Harvard School of Public Health.
Parkinson's is a neurological disease that attacks the central nervous system and causes tremors and motor difficulty, mainly in people over 50, though it can strike younger people.
US-Canadian actor Michael J. Fox was diagnosed with Parkinson's when he was 30.
Scientists found an even greater effect when they compared ibuprofen - commonly found in the over the counter pain relievers Advil, Motrin and Nuprin - to aspirin, acetaminophen and other non-steroidal anti-inflammatory drugs (NSAIDs).
"We observed that men and women who used ibuprofen two or more times per week were about 38 percent less likely to develop Parkinson's disease than those who regularly used aspirin, acetaminophen, or other NSAIDs," said lead author Xiang Gao, also of Harvard.
"Our findings suggest that ibuprofen could be a potential neuroprotective agent against Parkinson's disease, however, the exact mechanism is unknown."
The study appears in the journal Neurology.
Follow Emirates 24|7 on Google News.