Doha Festival City to start work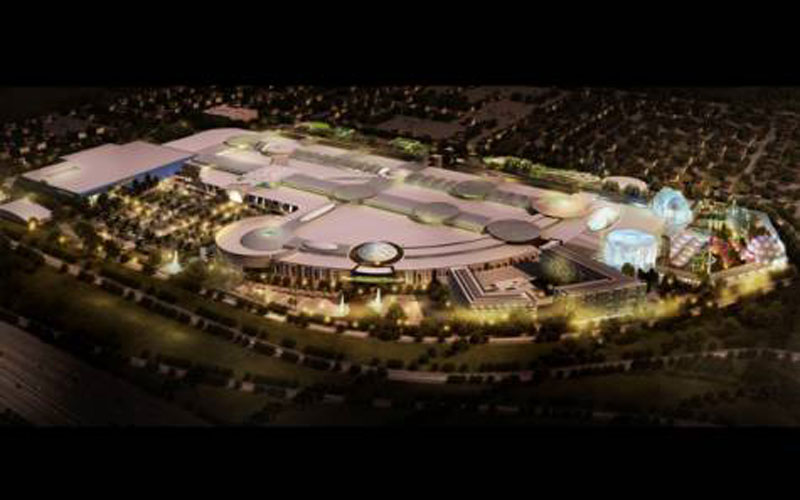 Al Futtaim Group and Qatar Islamic Bank (QIB) announced on Sunday that construction for the state-of-the-art Dh6 billion Doha Festival City will begin next month following the appointment of the project's managers, architects and engineers.
The 433,847sqm entertainment, retail, hospitality and commercial facility, set to become a driving force behind Qatar's diverse economic development, will be designed by DP Architects, with Arab Engineering Bureau (AEB) appointed as Project Architects. Mace International Project Managers and Al Futtaim Investment Management (Afim) as Investment Managers.
Construction of Phase One of the project – the first of its kind in the country -- will start with a ground breaking for the Swedish furnishing giant Ikea in April 2011. This phase is to be completed by the second half of 2012, with Phase Two scheduled for completion by 2014.
Al Futtaim, QIB, Aqar Real Estate Investment Company and a private investor are partners in this Joint Venture project.
Along with Ikea, other brands from Al Futtaim Group already confirmed as Doha Festival City's anchor tenants which are ACE, Toys "R" Us, Marks & Spencer and Intersport.
Landmark Group's brands such as Centrepoint, Max Fashion, Sports Authority, Fitness First, Home Centre and Iconic have also joined the retail mix. Robinson's, the 153-year old department store and an integral piece of Singapore's history, will be part of Doha Festival City offerings which also include a fully-serviced shopping centre, an indoor-outdoor entertainment park, automotive zone and two international hotels.
The complex's futuristic design separates each individual area into its own space that will transport guests from the world of waterslides and roller coasters, into a retail area populated with international brands.
Omar Al Futtaim, Vice-Chairman, Al Futtaim Group, said: "I am extremely happy that Doha Festival City will break ground next month and in a very short period of time become the most advanced entertainment, retail and hospitality complex in the State of Qatar. This is a dream come true for us and our partners. The innovative concept of this project will greatly appeal to visitors and local residents of the nation that has rightly earned its place as one of the most advanced Middle East countries. Doha has a strong diversified financial standing and a rapidly expanding population with high level of disposable income. This makes it a perfect platform for a versatile complex such as Doha Festival City."

QIB Chairman, Sheikh Jassim bin Hamad bin Jassim bin Jabr Al Thani said: "QIB is proud to be part of this major project which will start next month, as it represents a new phase in the country's economic evolution and will raise Qatar's profile as a nation focused on innovation, excellence, and dynamic sustainable development. This Joint Venture agreement with the Al Futtaim group demonstrates both parties' firm commitment to not only enhance Qatar's development, but amplify its positioning within the regional and global economy. Ultimately the agreement is in accordance with QIB's strategy to fuel the countries expansion and the State of Qatar's 2030 vision."
Doha Festival City is located 15km north of downtown Doha on Al Shamal Road, one of the main arterial routes to the city centre, connecting Doha with Bahrain via the "Friendship" bridge. With its strategic positioning, the mega complex is ideally equipped to meet the retail and entertainment needs of not only Qatar, but also the neighboring GCC countries. Also included are 'green zones' to ensure space is dedicated to the community for all to use and enjoy.
Al Futtaim is one of the largest family-owned enterprises in the region. The group already has presence in Doha through its automotive, retail, technology and engineering businesses.
Follow Emirates 24|7 on Google News.