McDonald's worker becomes Internet hit due to 'doll-like' looks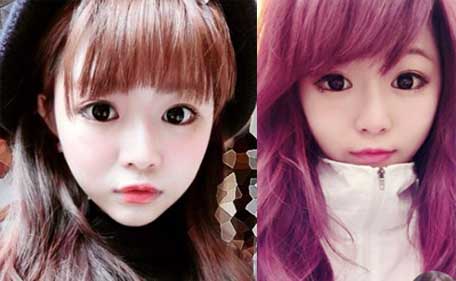 A woman dubbed the 'McDonald's Goddess' for her striking looks has been the cause of a surge of sales at a Taiwan branch of the fast food restaurant.
A McDonald's worker in Taiwan said she's surprised by the global attention she is receiving, just because of the way she looks.
Instagram
Wei Han Xu became an Internet sensation in the past year, but the attention has recently spread worldwide.
Known as WeiWei, Xu has appeared on Taiwanese game shows and a hit on Instagram with 58.2k followers.
Instagram
The pretty fast-food worker has also worked as a model and is only too happy to pose for more pictures.
This new found fame took her by surprise and wrote on her social page:
"In these few days, I received a lot of message from people that had different backgrounds. I was shocked because in my point of view it is just an old news In Taiwan. I would like to say thank you to all the attentions, thank you so much to concern about me."
Instagram
The doll-like comparisons were seemingly sparked by Xu's wearing what appear to be costumes on the job.
Rather than wearing unflattering work outfit, Xu is seen wearing a skirt and high-heel shoes as she cleans the counter and serves up Big Macs.
Instagram
Instagram
Instagram
Follow Emirates 24|7 on Google News.