Tiny new Mini goes back to its roots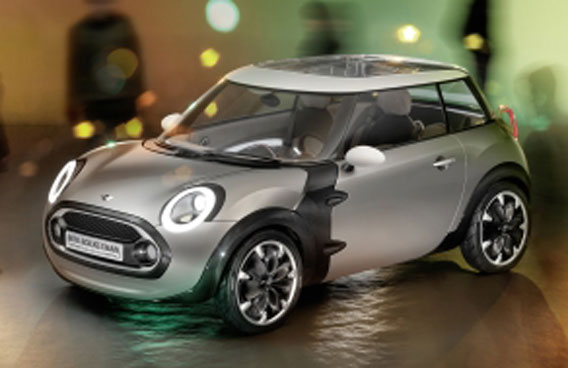 A Mini-Me version of the Mini will be a highlight of Geneva's motor show, which today will reveal more than 30 new cars for the first time.
The Rocketman concept, at just over 3m long, takes the brand back to its truly mini-sized roots.
The original 1959 model, at just 3.05m long, revolutionised small car design.
The modern BMW version is a not-so-mini 3.7m long and the latest spin-off, the Mini Countryman SUV, is 4.1m.
The city-focused newcomer, which is expected to be confirmed today for production, is described as a 3+1 seater, with the position behind the driver seen as viable only at a pinch. Mini suggests fuel use is likely to be about 3l/100km, less than any current car on the Australian market.
Innovative features include a full glass roof incorporating optical fibres that illuminate to recreate the look of the Union Jack, an emblem synonymous with Mini despite it being owned by Germany's BMW.
A 3m length would appear to preclude much luggage but the lower section of a split tailgate is actually a drawer unit. The car is likely to sell for $25,000-$30,000.
Follow Emirates 24|7 on Google News.