Saudis dance for Robert De Niro in Shanghai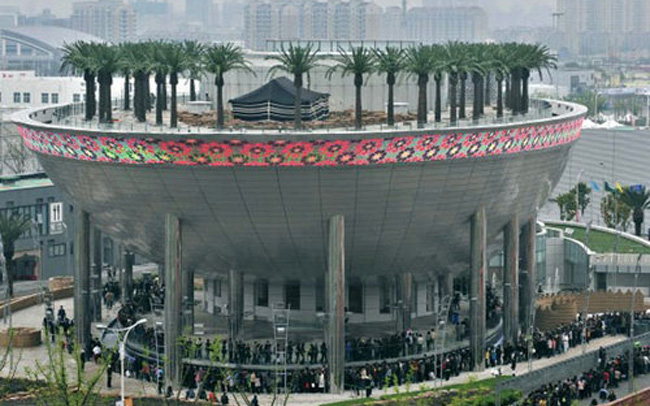 Saudi folklore dancers gave a special performance to Hollywood superstar Robert De Niro when he visited the Kingdom's pavilion at the Shanghai Expo 2010 this week, state-owned Saudi Aramco said Tuesday.
De Niro was among several Hollywood stars and actors from China and other countries who came for Expo2010 and visited the Saudi Pavilion, which shows the Gulf Kingdom's past, said Aramco, the pavilion sponsor.
Aramco said the Saudi stand also included a 12-minute film dubbed "Treasure Hall", shown to nearly two million visitors over the past three months.
"De Niro said he was impressed with the film….he was particularly intrigued by the Saudi folklore performers who danced the ardha for him. De Niro had lots of questions and said he hoped to visit the Kingdom one day," Aramco said.
Besides De Niro, the pavilion has also hosted Liv Tyler, the Hollywood star known for her portrayal of Elf maiden Arwen Undomiel in the "Lord of the Rings" trilogy. The actress "tried Arabic coffee and was fascinated by the illuminated panoramic view of the Shanghai skyline and Huangpu River."
Chinese celebrities also were among film figures who also found their way to the Saudi pavilion, including superstar Maggie Cheung, known for her contribution to Chinese cinema in movies such as "Clean," "2046" and "Center Stage".
Multi-award winning Chinese actress Liu Xiaoqing, one of China's leading ladies in films of the 1970s and 80s, also visited the Saudi pavilion, saying "it was the most beautiful

Follow Emirates 24|7 on Google News.