DGCX 2010 volumes up 28%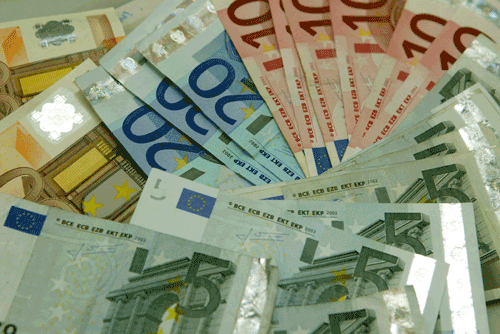 Annual volumes for 2010 on DGCX registered a 28 per cent growth on 2009, reflecting a surge in the popularity of DGCX's cleared and regulated derivatives both as an asset class and a hedging tool.
The Exchange ended 2010, its best-ever year, with a total annual volume of 1.925 million contracts. The value of the Exchange's annual volume reached $104.18 billion, a 32 per cent increase on last year, an official release said.
Total currency volumes reached 1,287,409 contracts, a 109 per cent increase from last year.
Annual volumes of Euro, Pound and Yen futures rose 54 per cent, 12 per cent and 43 per cent from 2009 to reach 473,771, 205,548 and 82,922 contracts.
2010 volumes for Gold and WTI reached 490,175 and 115,777 contracts respectively.
Australian Dollar, Canadian Dollar and Swiss Franc, currency pairs launched by DGCX in 2010, achieved annual volumes of 14,064, 15,735 and 14,644 contracts in 2010.
Indian Rupee futures were the Exchange's biggest success story in 2010 accounting for 480,725 contracts over the year, a growth of 625% from 2009. The Indian Rupee enjoyed an outstanding run in 2010 setting five consecutive monthly records between June and October. In December, it recorded its highest monthly volumes of 98,105 contracts. It also set its highest ever daily volume of 8,275 contracts on Nov 12.
For December 2010, volumes on DGCX reached 164,893 contracts. Currencies reached 119,566 contracts, while Gold registered 36,701, Silver 3,598 and WTI futures 5,028 contracts. Currency volumes in December grew by 34% year-on-year.
2010 saw DGCX hitting numerous all-time highs. On July 13, DGCX crossed 1 million contracts, the earliest in the year it has crossed this milestone. In October, the Exchange recorded its highest ever monthly volumes of 209,994 contracts. DGCX also recorded its highest ever daily volume of 19,255 contracts on March 1.
Eric Hasham, CEO of DGCX said, "Over 2010, DGCX offered investors some of the best tools available in the region to manage risk effectively in an uncertain market.
Our growth in 2010 was also driven by our ability to offer an expanded range of liquid, competitively priced and easily accessible products within a safe and secure trading environment. The success of 2010 sets the stage for greater progress in 2011."
On 2011 plans, Eric Hasham stated, "We are developing new innovative products and services to cater to the requirements of our members and market participants."
In October 2010, DGCX entered into a license agreement with Dow Jones Indices, one of the world's leading index providers, as part of its plans to list futures contracts on Dow Jones-branded indices. Amongst the first product of these indices planned for DGCX is the Dow Jones Islamic Market Titans 100 Index Future, which represents the top 100 blue-chip Shari'ah-compliant stocks globally".
Follow Emirates 24|7 on Google News.