UAE markets close steady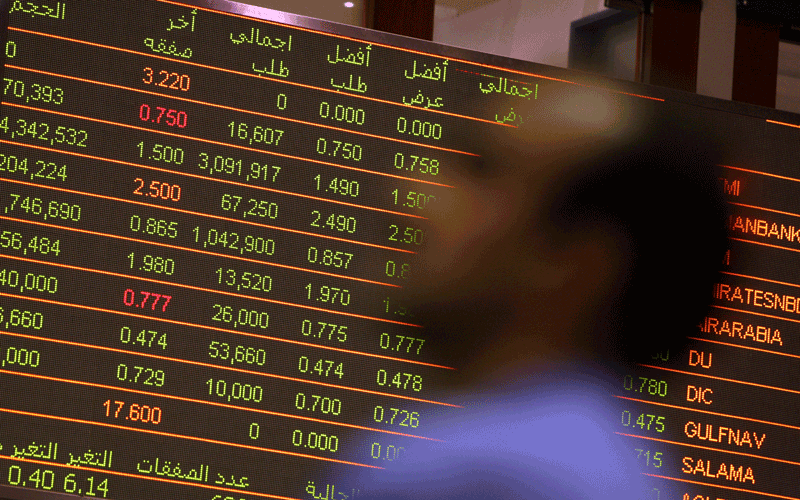 UAE markets ended mixed on Wednesday, showing little reaction from sharp declines on Egypt's index as Cairo trading resumed following an eight-week suspension.
Dubai Financial Market's index closed at a month-high, rising 0.6 per cent to 1,529 points, its fifth gain in six sessions, although it is down 6.2 per cent in 2011.
"It's very positive for UAE markets that they haven't reacted to Egypt opening at limit down," Mohammed Yasin, CAPM Investment chief investment officer said.
"…there's more room for UAE markets to rise - expectations are for companies to have a better year in 2011, provided the situation around us stabilises," Yasin said.
Arabtec rose 2.6 per cent and Emaar Properties added 1.3 per cent. Gainers outnumbered losers by four to one.

However, Abu Dhabi's index slipped 0.04 per cent to 2,629 points as banks declined.
First Gulf Bank dropped 0.3 per cent, while National Bank of Abu Dhabi and Abu Dhabi Commercial Bank fell 0.4 and 2.1 per cent respectively.
"There's more confidence in UAE stocks, with the country seen as a safe haven," adds Yasin. "Volumes and prices have increased and the market is now consolidating, which is another positive because it's not jumping up without a base."
The market was trading weak in the morning session, but stocks rebounded sharply in the afternoon session coinciding with the opening of the Egyptian Exchange (EGX).
Major Egyptian shares plunged 10 per cent seconds after the stock exchange reopened for trade on Wednesday after having been closed for more than seven weeks due to political turmoil.
Telecom Egypt, Commercial International Bank and Orascom Construction Industries all fell 10 per cent.
The exchange suspended trade on the whole market for a half hour after the broad index (EGX 100) fell 7.02 per cent.
The main EGX-30 index shed 560.87 points to be at 5,085.63 within little more than one minute of reopening, prompting officials to suspend trading for half an hour in line with emergency regulations.
Follow Emirates 24|7 on Google News.