Muslim population growth faster than global rate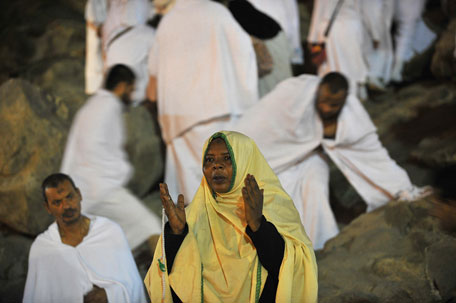 Around 70 per cent of global population growth over the next 30 years will be in Muslim countries as the Muslim population of 1.6 billion is growing at twice the rate of the global population thus representing the fastest growing consumer segment in the world, said Russell Haworth, Managing Director, Middle East and North Africa, Thomson Reuters.
He said global Islamic banking assets, which stood at $1.3 trillion in 2011, are expected to reach $2 trillion in 2014 and have registered an average annual growth of 19 per cent over the last four years.
He added that the global market for halal food is estimated at $685 billion a year as the Muslim countries' food industry imports are valued at $126bn, 12 per cent of global food imports while the GCC food market was worth $83 billion in 2012, and is expected to rise to $106 billion by 2017.
Haworth further stressed that Muslim tourists globally represent a major niche market worth $126.1 billion in 2011 (excluding Hajj & Umrah) and is expected to grow at 4.8 per cent through 2020 which is higher than the global average growth rate of 3.8 per cent while the average global Muslim tourist spending is 12.3 per cent of the worldwide total as the market is expected to grow 20 per cent over next decade.
He was speaking at the first roundtable discussion for media on "What is the Islamic Economy?" as a prelude to the "Global Islamic Economy Summit" taking place in Dubai on November 25 and 26, 2013.
Other participants who addressed the media include Hamad Buamim, Director General, Dubai Chamber, Sayd Farook, Global Head of Islamic Finance, Thomson Reuters, Abdulhamid Evans, Head of Creative, Global Islamic Economy Summit (GIES).
Buamim apprised the media about Dubai's ambitious vision of becoming the global capital of Islamic economy and finance under the guidance of His Highness Sheikh Mohammed bin Rashid Al Maktoum, UAE Vice-President and Prime Minister and Ruler of Dubai, and the efforts the emirate was making in that direction.
Under the patronage of His Highness, the Global Islamic Economy Summit's vision is to become the catalyst of a new economic paradigm that positions Dubai as the capital of the Islamic economy and connects the world's leading thinkers, policy makers and stakeholders to inspire projects and drive future investments in the $4 trillion Islamic economy, he said.
Highlighting the profile of Dubai as a growing global business and leisure destination, Buamim informed that the emirate is rightly poised to become the capital of the Islamic economy as it enjoys a strong private and public sector partnership and offers huge investment potential in various economic sectors.
Dubai is already enjoying a high status for Islamic banking and is in the process of enhancing halal food industry, trade policies and commercial laws, and Islamic tourism among other sectors and this Summit will provide the much-needed impetus to the future growth of the Islamic Economy, said Buamim.
The promotion and development of the Islamic Economy is the responsibility of Dubai, he said adding that the Summit will witness the launch of key initiatives and committees that will oversee the setting up of a centre for halal certification, application of R&D and new ways to address the needs of the consumers which will rightly serve the purpose of establishing Dubai as the centre of Islamic Economy in the world.
The Islamic Economy has huge untapped potential as it encompasses food, lifestyle, consumer products, education, standardisation, SME development, Islamic business frameworks and more. Dubai has significant advantages in these areas, or the potential to significantly expand and to form joint partnerships with global centres around the world, said Buamim.
He added that as Dubai is a regional financial hub incorporating additional Islamic finance options will be relatively easy as combined Islamic assets account for a fifth of all banking assets in the UAE.
He also said that Dubai has a strong tourism sector that can easily be expanded to incorporate more halal elements. Dubai already attracts high numbers of Islamic tourists while the emirate's food manufacturing sector can be expanded to meet domestic demands (new and innovative halal products) and external markets in Asia, and Africa.


Follow Emirates 24|7 on Google News.