14 Indians, 4 Turks among dead in Haj disaster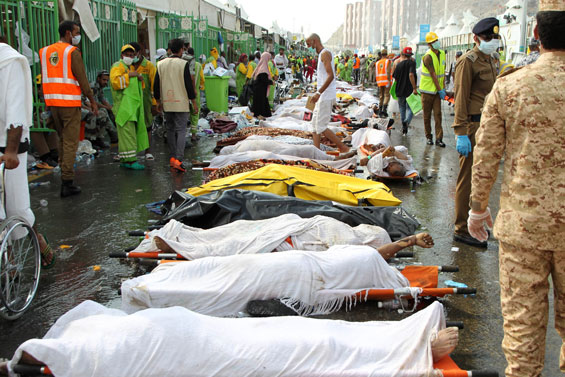 Authorities say at least 14 Indians and four Turks were killed in the Haj crush near a holy site in Saudi Arabia.

On Twitter, Indian External Affairs Minister Sushma Swaraj gave the death toll Friday and said 13 Indians were injured in the crush and stampede near Mina. She says Indian volunteers are aiding local officials.

The Turkish state-run Anadolu Agency reported that four Turks were killed and five remain missing Friday.

Two giant waves of Muslim pilgrims collided at an intersection Thursday on the outskirts of Mecca, killing at least 719 people and injuring 863. Iranian state media has said at least 131 pilgrims from the country were killed. The Haj has drawn some 2 million people from over 180 countries this year.
Follow Emirates 24|7 on Google News.