18 years for smuggling drugs by camel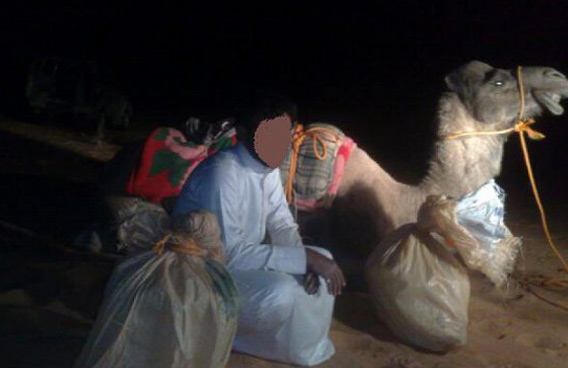 A Saudi court sentenced a local man to 18 years in prison after he was seized while smuggling 60 kg of hashish by a camel across the border with Yemen, a newspaper in the Gulf Kingdom said on Wednesday.
The unidentified man, in his 30s, had told court he tried to smuggle the drugs from Yemen for unknown dealers in return for SR90,000 ($24,000).
The court in the southern town of Najran also fined the defendant SR100,000 ($26,500) and ordered him lashed 1,800 times with the whip.
"The prosecutor considered the verdict as lenient as he had demanded death punishment on the grounds his crime could affect the society," Alriyadh said.
Follow Emirates 24|7 on Google News.