3 days in car with dead boyfriend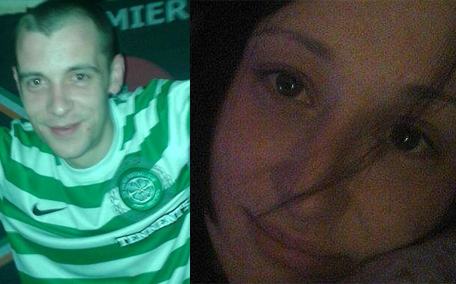 A young woman who was critically injured in a car crash in Scotland spent three days waiting with the dead body of her boyfriend for help to arrive, it emerged Thursday.
Lamara Bell's father accused police of ignoring his 25-year-old daughter after officers admitted they had received a report of the crash on Sunday but failed to act.
The couple and their car were found by a motorway near the town of Stirling on Wednesday. John Yuill, 28, was pronounced dead at the scene while Bell is in a critical condition in hospital, police said.
"Lamara was in a field for three days after the accident. She was on her way home," her father Ossie Dinnefash wrote in a message on Facebook, according to British media.
"Because of some nice guy that phoned it in and was ignored by the incident room the messages were never passed on. Now my daughter is laying on life support."
Yuill's father Gordon told the Daily Record newspaper that his son could not have been saved but said the delay may have an impact on the health of his girlfriend.
"His injuries were such that he died on impact. But I feel it may have made a difference for Lamara. My heart goes out to her family for that," he said.
In the days before they were found, the young couple had been reported missing.
The Police Scotland force said it had launched an investigation into why it did not act on the original report.
"It has come to light that a call was made to police late on Sunday morning regarding a car which was reported as being off the road," it said in a statement.
"For reasons currently being investigated, that report was not followed up at the time."
Follow Emirates 24|7 on Google News.