8 days of mayhem on Sharjah roads; 4 dead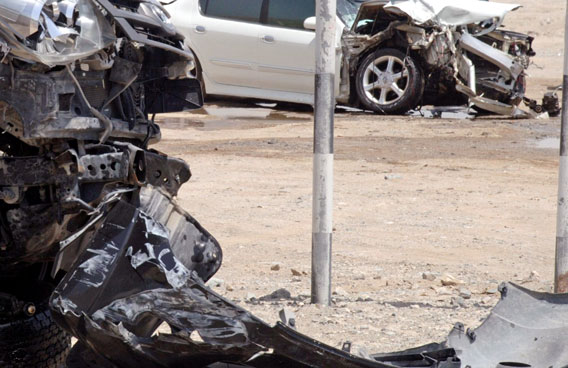 Four people - a man and three women - died in various accidents that took place over 8 days in various areas of Sharjah.
The first reported accident occurred on March 14 on Al Maleeha road when an Emirati woman, on a particularly foggy day, rammed her Range Rover car into two cars and a truck.
According to a police official quoted in Gulf Today, the main cause of the accident was over-speeding on the part of the motorist.
"The heavy impact caused the motorist to succumb to her serious injuries on the spot, while her companion, who was moderately injured, was treated at the hospital," the official stated.
Another accident took place on March 17 when a 36-year-old Indonesian woman was knocked down by a car driven by an national at Khalid Lagoon on Al Ferdan Bridge towards Al Khaleedeya Bridge.
The woman, who was carrying two children's bicycles, was attempting to cross the road. The over-speeding motorist, who failed to notice her in time, knocked her down.
In another accident, a 40-year-old Russian woman also died, while her friend sustained severe injuries after being run over by another over speeding car on Al Meena Road in Al Khan area of Sharjah.
The two women were standing at the shoulder of the road, when a speeding car suddenly changed lanes, leading to its collision with another car, knocking down one of the women and causing her death at the accident site.
On March 21, a 36-year-old Indian man was run over at an under-construction road in Al Hamreya area. The pedestrian was attempting to cross the road without ensuring that there was no traffic movement. He was hit by an over speeding car, the impact with the car causing him to be thrown 13m away from where he was knocked down. He died on the spot. The motorist, who caused the accident fled the accident scene, but was later arrested by the police.
Two boys killed
on Fujairah road
Follow Emirates 24|7 on Google News.