Abu Dhabi launches grand camel race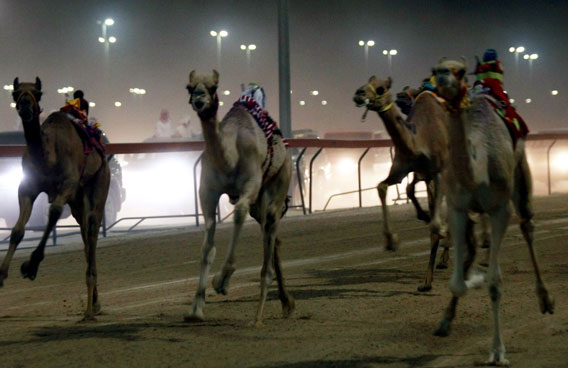 Scores of camels from the UAE and neighbouring Gulf countries have converged on the western town of Wathba in Abu Dhabi for a 10-day grand race that will include 203 luxury cars and other prizes for the winners.
The race, ordered by President Sheikh Khalifa bin Zayed Al-Nahyan, marks the 31st anniversary of the first camel race staged in Wathba and will include more than 300 rounds, organizers said on Thursday.
A camel auction will be held during March 15-16 at the camel research centre in Wathba as part of the March10-19 race that will attract senior officials from the UAE, Saudi Arabia, Kuwait, Qatar, Bahrain and Oman.
Follow Emirates 24|7 on Google News.