'Affordable' mortgages for Dh10,000 earners?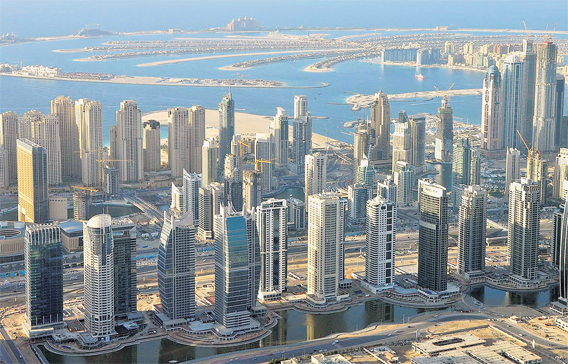 As developers in the UAE focus on providing 'affordable' housing to residents, a mortgage provider is working to deliver a home finance product for residents earning Dh10,000 per month.

Abu Dhabi Finance (ADF) is in talks with some of the major UAE property developers to offer mortgage to units in 'affordable' housing projects.

"The demand for affordable housing from middle income families, particularly in Abu Dhabi, is huge.
The capital is a very attractive place to live, but the cost of housing, particularly rentals, remains high and affordable housing stock for sale is relatively low," said company Chief Executive Officer Chris Taylor.

"Equally there is currently a gap in the market in terms of viable financing for affordable housing.

"However, this is changing, there is a lot of new housing stock in the pipeline for the coming years representing a huge potential market for lenders," he added.

The company will provide mortgages to residents who have a minimum income of Dh10,000 per month.

It states that the affordable loans already represent a sizable part of their business (30 per cent of the portfolio in residential property being lent on mortgage loans less than Dh1 million.) Emirates 24|7 had not received answers to its questions till time of publishing of the article.

Currently, the lowest interest rates offered is 2.99 per cent, but is fixed for one year only.

A few banks offer the option of fixed interest rates for a term of three years that starts at 3.49 per cent for year one and increasing to 3.99 per cent and 4.29 per cent, respectively, for the second and third year.

Last week, Emirates 24|7 reported that residential rents in Abu Dhabi were unlikely to ease any time this year due to an existing demand-supply mismatch.
Only 750 new homes were delivered in the first quarter 2015 with 5,800 units likely to be completed this year.

Rentals have increased on an average of four per cent in the first three months of 2015 and are expected to rise further this year due to drop in new housing supply in the capital, MPM Properties, the real estate advisory subsidiary of Abu Dhabi Islamic Bank, said in a report.

Earlier, ValuStrat Consulting, an advisory firm, said time was ripe for renters in Dubai to become homeowners.

"Our analysis reveals that many tenants may now be able to purchase a property similar to the one they are renting at a lower monthly cost.
This appears to be particularly the case for lower cost starter type home," the company had said.

In Dubai, a number of developers have launched affordable housing projects, with prices for studio units ranging from Dh280,000 to Dh350,000.
Follow Emirates 24|7 on Google News.