Ajman home an illegal surgical room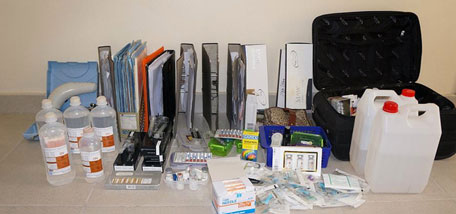 Ajman police arrested a Filipino investor and a cook for practicing medicine without license at their home after one victim reported they performed liposuction on him.

Police raiding the apartment found medical equipment and a bed for operations, although the two Filipinos have no medical qualifications.

Police stormed the flat after the 31-year-old victim reported that he fell ill because of a medical error committed by the two who injected him with a substance for liposuction.

The two were charged with practicing medicine without a licence and endangering human lives by performing illegal operations.

"One of them is an investor and the other is an assistant cook. They do not have a licence to practice medicine," 'Emarat Al Youm' daily said, quoting Major Gaith Al Kaabi, Director, Nuamiiya Shamil Police Centre in Ajman.

Follow Emirates 24|7 on Google News.