Ajman police seize 109 bicycles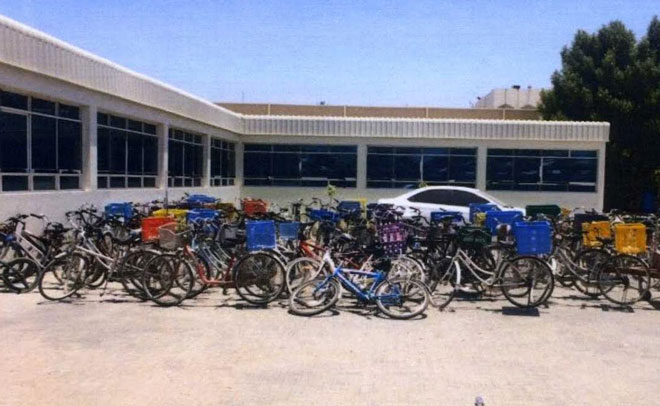 Ajman Police have seized 109 bicycles involved in flouting traffic regulations, creating road hazards and endangering lives of road users.
The drive was part of a two weeks long campaign, said Major Saif Abdullah Al Falasi, head of traffic and patrols department at Ajman Police.
The most common violation was not wearing recommended reflective jacket while cycling.
Major Saif Abdullah Al Falasi said the campaign is aimed at preserving the integrity of bicyclists. The failure to not wearing proper gear exposes them to the risk of traffic accidents, which leads to injury or death.
Ajman Police confirmed that the first half of this year saw six traffic accidents involving bicycles; one person was significantly injured, one suffered medium injury while four were involved in minor accidents.
Major Saif said the campaign included spreading awareness to bicycle owners about the importance of wearing the reflective jacket to avoid mishaps.
Director of Traffic and Patrols Department of Ajman Police called bicycle drivers to wear helmet, reflective jacket, ride on the right side of the road, and give hand signal during detour. It is also advised to walk individually and not in group and not to rush in front of cars.
Ajman Police has appealed to motorists to take caution and stay focused on the streets, which are frequently used bicycles, as well as residential areas.
Follow Emirates 24|7 on Google News.