BlackBerry boys move over, enter BB women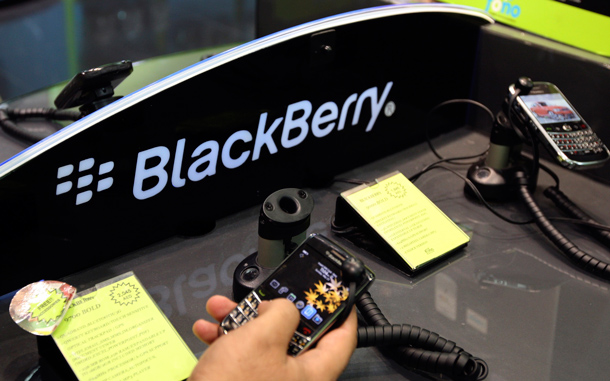 BlackBerry phones were primarily a businessman's phone but over the past couple of years these smartphones have moved out of the circuit and is becoming increasingly popular among women and even the younger generation.
In the UAE, many women can now be spotted with a BlackBerry in their hands and according to retailers in the country, RIM's product can earn an 'A' grade when it comes to its popularity among the fairer sex in the country.
"On a scale of 1 to 10 for popularity amongst women, BlackBerry would fair at a score of 8," Kaushik Dange, Category Head, Telecom at Emax told Emirates 24|7. Agrees, Ashish Panjabi, Chief Operating Officer, Jacky's Electronics.
He, too, gives an eight to these smartphones in this category.
Commenting on the BlackBerry preference, Dange said: "Based on sales figures and market trends in the UAE, BlackBerrys are high in demand. Most importantly, women prefer BlackBerrys because of BBM – the free BlackBerry-to-BlackBerry messaging service and access to social media applications like Facebook and Twitter.
"Women prefer BlackBerrys to other phones because of its simplicity and functionality. BlackBerry's operating system is designed to provide ease of access and usability. Although being a very simple smartphone, the BlackBerry is still very stylish and has all the features that a user would want – including women," he added.
According to Panjabi of Jacky's, it is "the BlackBerry Messenger and the OS" which appeals to women the most.
However, there are certain features like the baby diary, weight tracker and calorie counter that are not available here. "Most Apps [such as baby diary, weight tracker and calorie counter] aren't available here as BlackBerry AppWorld is still not active in this region. There are more Apps available on the iPhone in comparison. BlackBerry Messenger is probably the most popular as apart from the fact that you can keep in touch all the time, you can send images through BBM or engage in Group Chats. The other popular Apps on the BlackBerry would be the Facebook and Twitter Apps," Panjabi told this website.
Dange believes it is difficult to compare BlackBerry with another smartphone available in the market here. "There are a lot of applications available online targeted towards women, like 'Cost - Per - Wear Calculator', which helps women find their favourite clothing item or accessory, and determine whether the purchase is worth the investment. Almost all applications available for download are available in all formats for almost all smartphones. You cannot really compare the BlackBerry and other smartphones based on applications available to download," he added.
Follow Emirates 24|7 on Google News.