Boat fire off Sharjah: 1 dies, 1 missing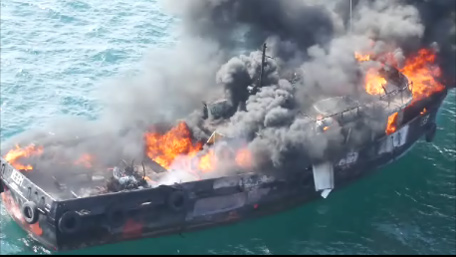 One person has died, two were injured and a fourth person is missing after a boat caught fire four nautical miles off the coast of Sharjah on Monday.
Major Ali Al Naqbi of the emirate's Al Hira police station said coast guard and maritime rescue personnel were rushed to the stricken vessel
Two of the injured people were Indians and one Bangladeshi. They sustained medium to serious injuries and were taken to Kuwait Hospital.
Major Naqbi said the boat is thought to have been carrying inflammable material. Investigation to find the cause of the fire and search for the missing person are continuing.
He said the coast guard has placed warning signs near the place where the boat sunk, as a prelude to raising it from the sea bed.
Follow Emirates 24|7 on Google News.