Countries with cheapest petrol: Where does UAE stand?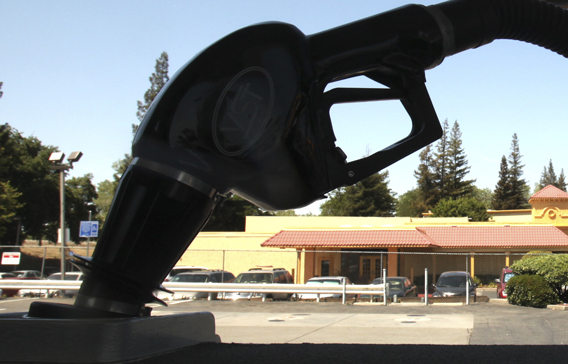 The price of petrol in the UAE is far more reasonable that most countries and that's the reason why many residents can afford to drive big cars even within city limits.
According to Global Petrol Prices, a company providing data on retail fuel prices around the world, the average price of gasoline around the world was $1.13 per litre (Dh4.15/l) as of June 22, 2015, almost two-and-a-half times of what we pay for a litre of petrol here in the UAE.
The range, though, is quite wide.
Those in Venezuela currently pay the least at $0.02 per litre (73 fils per litre) and it's $2.05 per litre (Dh7.52/l) for those living in Norway, making it the most expensive place to buy petrol amongst the countries the company tracks.
In the UAE, we pay Dh1.72 per litre ($0.47/l) at the petrol pumps.
Within the GCC, the cheapest oil per litre is available in Saudi Arabia at $0.16 (58 fils), followed by Kuwait at $0.22 (80 fils), Qatar at $0.27 (99 fils), Bahrain at $0.28 (Dh1) and Oman at $0.31 (Dh1.14).
Those living in the United States pay $0.79 per litre (Dh2.9/l).
Residents in Singapore pay $1.66 (Dh6.09) and those in Hong Kong pay $2 per litre (Dh7.35), making ownership of cars difficult for residents of these countries.
As a general rule, richer countries have higher prices while poorer countries and the countries that produce and export oil have significantly lower prices.
One notable exception is the US, which is an economically advanced country but has low gas prices.
The differences in prices across countries are due to the various taxes and subsidies for gasoline, states the company.
All countries have access to the same petroleum prices of international markets but then decide to impose different taxes.
As a result, the retail price of gasoline is different. In some cases, like Venezuela, the government even subsidises gasoline and, therefore, people there pay close to nothing to drive their cars, it adds
Globally, many countries are doing away with subsidies on fuel, making it costlier for people to fill their car tanks at the petrol pumps.
According to reports published in the beginning of this year, Indonesia announced plans to scrap gasoline subsidies, a move that is expected to free up an estimated $20 billion.
Malaysia, too, has decided to abandon gasoline and diesel subsidies, a move that will save approximately $6 billion a year.
Even Venezuela, where gasoline is the cheapest in the world, the days of cheapest oil may not last if the subsidies are done away with or even reduced.
Currently, the price of Opec basket of twelve crudes stood at $59.14 a barrel on Friday (June 26), compared with $59.58 the previous day, according to Opec's Secretariat calculations.
Follow Emirates 24|7 on Google News.