Crazy Ganguly fans continue to live in hope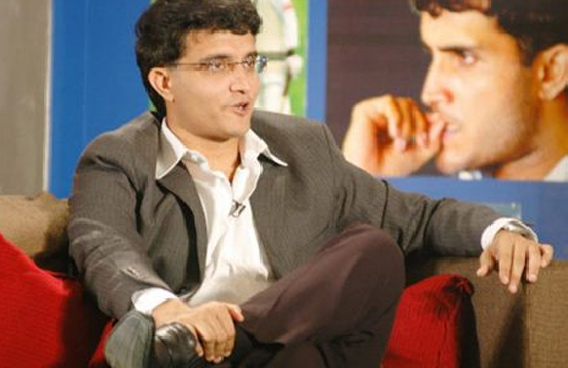 In what appears to be a perfect example of madness sans method, a group of about 40-odd die-hard fans is planning to enter the Eden Gardens during the Kolkata Knight Riders-Kings XI Punjab IPL match on Saturday, protesting the absence of Sourav Ganguly from the home squad.
This despite the fact that the Indian Premier League has already entered its halfway stage.
Fibbed into believing that their hero may still make it to the IPL, thanks to the endless speculations in the media, a group called "No Dada, No KKR" has been actively campaigning for Ganguly's return to the Knight Riders squad.
The former India skipper went unsold in the January auction, but those associated with this group are yet to come to terms with the fact that their hero is no more a part of the KKR squad.
Ever since Ganguly's ouster from the KKR team, the group has been asking people to boycott Eden Gardens during the IPL.
"We have distributed 1,00,000 leaflets along with the weekend newspapers on 26th and 27th March. We saw an unprecedented low turnout for the first match. For the following matches we launched sms campaign wherein we sent more than 6,00,000 sms-es to people in Kolkata. We have shown our dislike for IPL by staying away.
"It's time we went in and showed the same. On 30th April, 30-40 dada fans would be going to Eden wearing the cric tees t-shirts, with dada banners, posters and pics. We hope to catch the attention of the entire media and make our message reach to a larger audience. We also expect to get support from those inside the ground," said an active member of the group.
In fact in Hyderabad, some of the group members bought tickets originally priced at Rs 1,500, for Rs 2,500, just to convey their grievances.
Arun Raghvan, who runs the largest fan page on Ganguly on Facebook said, "Judging by the interactions that I have with over one lakh Ganguly fans on facebook, I can surely say that they are very disappointed with dada's exclusion and don't follow the IPL keenly anymore.
"They (Ganguly's fans on the net) are even more upset as every now and then news comes in that Sourav may be back in this IPL but soon the rumours are rubbished. In fact, some of them have even begun a year-long wait for the next IPL though they aren't sure if he is willing to participate in the tournament's next season."
Follow Emirates 24|7 on Google News.