Detained Saudi activist quits car driving campaign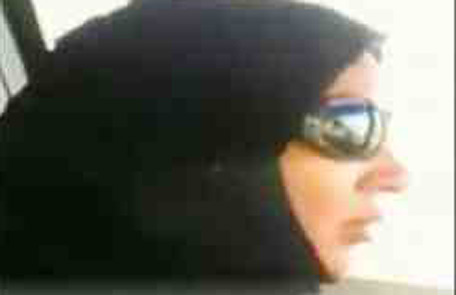 A Saudi female activist arrested this week for defying a ban on driving cars by women decided to quit a campaign pressing for ending the long-standing ban in the conservative Gulf Kingdom, a Saudi newspaper reported on Wednesday.
Mamal Al Shareef took the decision inside the women's prison in the eastern town of Dammam on Tuesday but denied she had been under any pressure, Almadina said.
A female delegation from the Saudi National Human Rights Commission visited Manal in jail on Tuesday and later called on the ministry of interior to set her free, the paper said.
"The delegation was told by Manal that she decided to quit the June 17 campaign," the paper said.
"But Manal denied there was any pressure on her to take that decision…she also denied reports that she had a nervous breakdown inside prison and that she had been treated well."
Saudi police seized Manal as she defiantly drove her car through the eastern port of Khobar last week. They set her free three hours later before they re-arrested her this week and jailed her for five days.
Manal was a key figure in a new female group launching a campaign to break a ban on women's car driving in Saudi Arabia. The campaign, starting on June 17, is titled "I will drive my own car."
Follow Emirates 24|7 on Google News.