Dubai property developers in Mumbai to tap Indian buyers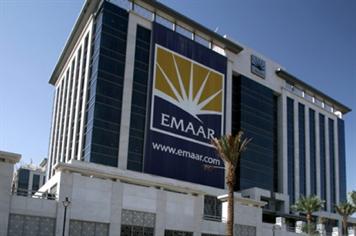 Thirty-five property developers from Dubai are going to Mumbai, India, to tap the emerging investor category that is looking to buy properties aboard.
Indians alone have invested a whopping Dh51.8 billion in Dubai's property market since 2012 to mid-2015, according to data collated by Emirates 24|7 from Dubai Land Department (DLD) figures.
They have been the largest foreign nationals buying property in the emirate, driven by price appreciation and rental returns far superior than properties in their home country.
Now for the first time, developers such as Emaar Properties, Nakheel, Dubai Properties, Deyaar Development, Meydan Sobha, Damac Properties, Jumeirah Golf Estates, Dubai Sports City, Kleindienst Group, Falcon City of Wonders, Al Hamra Real Estate Development, Select Group, Tebyan, etc. have come together under the platform of Dubai Land Department to showcase their inventories.
The exhibition, organised by Sumansa Exhibitions, will be held at the Bombay Exhibition Centre from November from 6 to 8. The organisers expect around 5,000 investors to visit the show.
Sultan Butti bin Mejren, Director General, DLD, said: "India is an enormous economic and demographic power at the global level, experiencing high growth rates that contribute to the rise of the middle income group in the community. This means a greater search by such emerging groups for nearby investment destinations."
He added: "Such an event will contribute to acquainting more Indian investors with the meaningful opportunities offered to them by Dubai."
Sultan Al Suwaidi, Partner at Sumansa Exhibitions said: "India is home to more than 14,000 multi-millionaires who are constantly exploring financially rewarding investment prospects."
In October 2013, Kotak Wealth Management and CRISIL Research said in their 'Top of the Pyramid 2013: Decoding the Ultra HNI-India' report that Burj Khalifa district was among the favourite global locations for India's ultra-high net-worth individuals, who were looking to buy properties.
This website reported earlier that the Reserve Bank of India has allowed Indians to buy property abroad, hold shares or debt instruments, or any other assets or purchase gifts up to limit of $250,000 (Dh917,500) per person per year. However, the government did remove the capital gains tax exemption, effective April 2014, where the gains were reinvested in overseas property.
Follow Emirates 24|7 on Google News.