2 containers fall off truck in Dubai; none hurt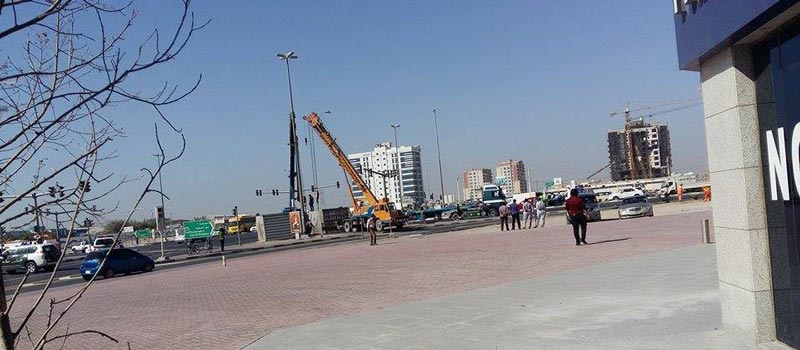 Two containers filled with paint tins fell from a trailer on a main road in Dubai's Al Muhaisna area on Monday afternoon, causing a traffic block for some time.

Eye witnesses said the trailer carrying the two containers was going from Ghusais to Sonapur when the containers fell on the road at the Galadari signal, smashing some sign boards but did not cause any injury.

"Police is trying to lift the container with a heavy crane and the traffic is moving slowly. Traffic has been blocked by police for clearing the road and removing the containers," said a source that saw the incident.

"It appears that the containers were not fixed properly and fell while the trailer was taking a turn at the signal," an eyewitness

Paint from the containers spilled on the road and pavement. The maintenance company took a long time to clean up the paint, according to a staff of the firm.
The containers and the truck trailers were later removed from the road.
Follow Emirates 24|7 on Google News.