2 driving without licences in Sharjah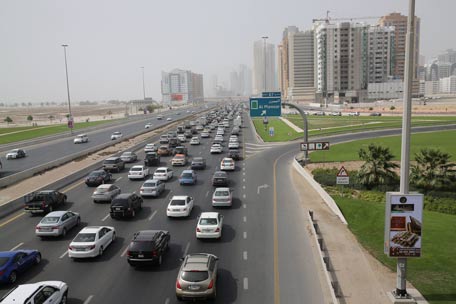 Two young GCC nationals have been arrested for driving without licence along Al Dhaid Road in Sharjah.

When police stopped the car, they discovered that not only was the 22-year-old driving without a licence but he had also stolen the licence plate of another car. He was accompanied by a 20-year-old youth and both of them were under the influence of a psychoactive substance.

According to police, two months back the driver was involved in a collision incident, where he fled the scene before police arrived. He had suffered injuries and reportedly received treatment outside the emirate. Then he was driving a car that he borrowed from a friend.

The duo are currently in police custody and will be referred to Public Prosecution.

Colonel Harran Mubarak, Deputy Director, Northern Emirates Police, warned youth from driving recklessly and without licence.

As per Federal Law No. 21 of 1995 regarding traffic rules, Subject 51, motorist will face three-month prison term or fined Dh5,000, or both penalties, if found driving without licence or driving vehicle that is not specified in the licence, explained Col. Mubarak.

While, Article. 49 of the Traffic Law states that a person found guilty of forging licence plate number or making a new one will face prison term plus a fine of Dh20,000. This also includes concealing details of plate number or replacing plates of vehicles with plates belonging to others.

Col. Mubarak urged parents not to allow young boys to drive cars without obtaining a valid licence.

Police is planning a new campaign to educate motorists, he added.

Follow Emirates 24|7 on Google News.