35m tramadol pills busted at Jebel Ali Port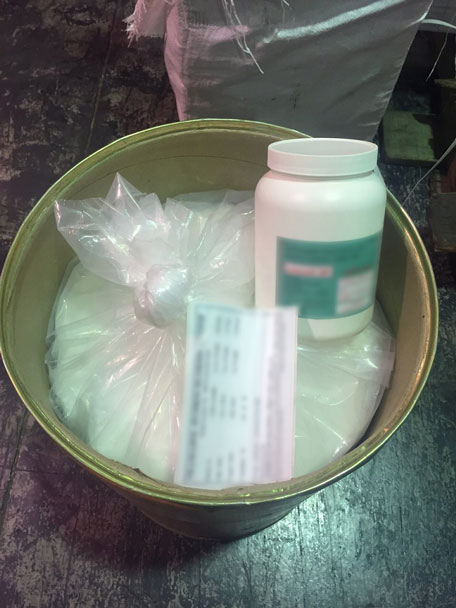 Dubai Customs officers have seized 35 million tramadol pills and 2.5 tonnes of powder tramadol.

A shipment of the painkiller, which is prohibited from circulation outside prescribed medical use, was intercepted at Jebel Ali Port, coming from an Asian country.

The drugs were detected by Dubai Customs inspectors at Jebel Ali Customs Centre, using its internationally-acclaimed, award-winning Risk Engine system.

"In a failed attempt to hoodwink Customs officers, the importer packed the tramadol powder in plastic bags inside 100 barrels, and the 35 million tramadol pills were concealed in 140 carton boxes," the Director of Jebel Ali Customs Centres Management at Dubai Customs Yousuf Al Hashemi said.

The incident is one of the largest seizures of controlled medicines by Dubai Customs in 2015.

"The haul was detained by Dubai Customs and the importing company's agent was referred to the Anti-Narcotics Department in the Dubai Police General Headquarter, for further action and investigation," he added.

The Customs declaration form stated the parcels contained medical products and equipment.

However, at the physical inspection of the consignment, it actually contained nothing but narcotic tramadol.

"The consignment was put off by Jebel Ali Customs inspectors after it had been targeted and tracked by Customs intelligence.

"The unclean history of the importer, including a miscarried bid by the same company to smuggle tramadol via Dubai Cargo Village at the turn of this year, combined with data gathered and analysed by the Risk Engine, led them to believe that the consignee was going to receive another suspicious shipment.

"They tracked it down until its arrival at the port of Jebel Ali, where it was seized immediately," said Talal Al Abdooli, Director of Customs Intelligence Department at DC.

Flagged by the Risk Engine system, the shipment was x-rayed then manually inspected.

The unconformity between the contents and manifest of the consignment was clear to inspectors.

Moreover, a closer look at the respective invoices showed that they were manipulated.

The Customs K9 unit and Customs Mobile Lab team were summoned to the site. Test results came out positive.

Tramadol is a controlled substance and a permit from the Ministry of Health is mandatory before importing it. The importer, being a general trading license holder, is not authorised to import any types of medications.

The Dubai Customs' Risk Engine is a smart system which is fed with up-to-date data from various resources, enabling it to identify suspected shipments with a high level of accuracy.
Follow Emirates 24|7 on Google News.