4 men stranded in desert rescued by Abu Dhabi Air Wing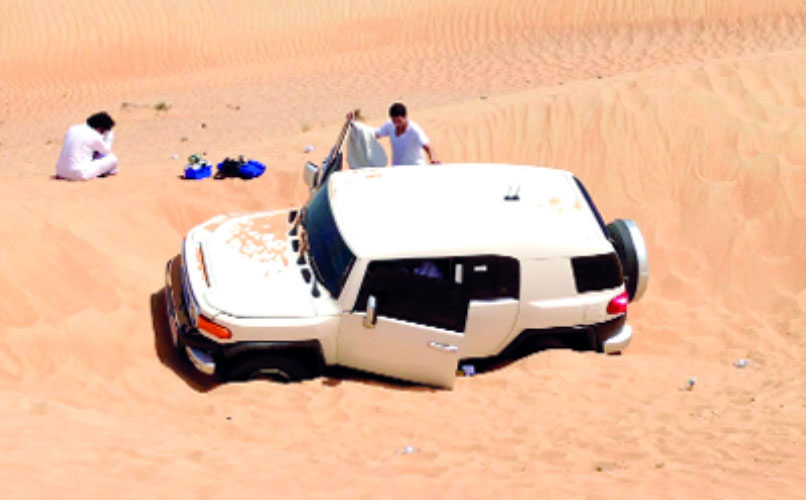 Four young citizens who were stranded in the desert were successfully rescued by Air Wing officials of Abu Dhabi Police.
The operations room received information that a car was stuck in the desert sand in between Nahel and Al Ain International Airport, and that two of the men were suffering from fatigue, reported Emarat Al Youm.
The men, in their 20s, first attempted calling their friends to rescue them at about 6am in the morning over the weekend.
However, their friends could not trace the location and so informed police. By then, two of the men started feeling tired and thirsty and they had no water left with them.
The Air Ambulance team immediately set about on their rescue mission and spotted the men. The two of them suffered from fatigue and were given administered treatment.
Brigadier General pilot Ali Mohammed Mazrui, Director, Air Wing, Abu Dhabi Police, urged residents to exercise caution while going on long trips in the desert, especially as summer has set in. He also called upon residents to keep emergency numbers at hands at all times and to inform police without delay in case of such incidents.
The young men thanked the Air Wing Officials.
Follow Emirates 24|7 on Google News.