5 new paid parking lots in Sharjah soon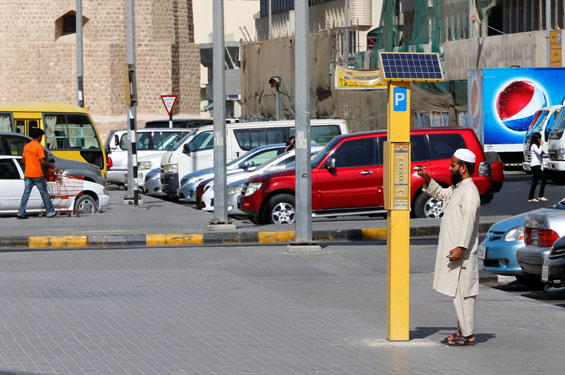 Five free parking lots in Sharjah will soon be converted to paid parking zones, according to Ahmed Khamis Al Bardan, Head of Public Parking, Sharjah Municipality.
Parking lots at Central market (Al Souq, Al Markazy) from both sides; Al Majaz area 3 including internal streets; Al Jubai new market; Al Majarah; and Corniche side in front of Al Maghfirah Mosque will be converted into paid parking lots, according to a report in 'Al Khaleej'.
The Municipality is also in talks with RTA to convert the space in front of Crystal Plaza to a paid-parking lot, the report added.
Al Bardan said, parking metres will be soon installed at these places, and added that public can apply for advanced parking fee payment in these areas beginning August 16.
He also said that the municipality will provide parking for residents and visitors in these areas via pre-paid parking to prevent misuse of the space, as it has been noticed that some drivers park vehicles for long periods.
Al Bardan said converting these areas into paid parking zones will help organise random parking of vehicles and as well provide new parking lots.
Speaking on the programme 'Al Khat Al Mubasher' (Direct Line), Al Bardan said the prepaid system has positive results.
Follow Emirates 24|7 on Google News.