50% of today's jobs can be replaced by technology: new report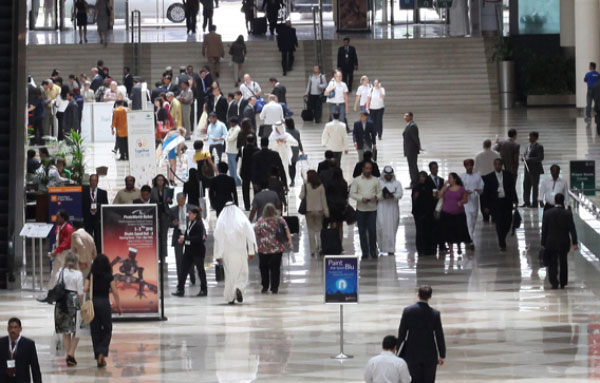 Delegates at the Global Manufacturing and Industrialisation Summit (GMIS), taking place at the Paris-Sorbonne in Abu Dhabi, today were told that almost 50 per cent of people will be susceptible to the process of automation that is coming with the new technologies resonant with the Fourth Industrial Revolution.
A panel of experts were addressing the skills needed by tomorrow's workforce as part of the Great Debate: Skills 4.0. David Hoey, Chief Executive Officer, Worldskills International; John Fleming, former Executive Vice President, Global Manufacturing and Labor Affairs, Ford Motor Company and Dr. Carl Benedikt Frey, Co-Director, Oxford Martin Programme on Technology and Employment, Oxford University, were commenting on the challenges faced by workers as manufacturers utilise 'smart' technologies and big data to streamline their operations.
Dr Benedikt-Frey told the summit: "Technology is moving very fast, but the implementation of technology is not moving as fast. What we see today in advanced economies is well paid manufacturing jobs have become automated, so some people have become more skilled to get higher skilled jobs.
Some haven't and instead taken lower paid jobs." Fleming added that it was a case of "job creators and job seekers, who needed more hands on experience with technology … Entrepreneurialism will be built around making mistakes and those that learn from their mistakes will succeed… those workers who interconnect and adapt across fields easily will benefit."
Educating people today in the skills of tomorrow will be vital for both national economies and the workforce itself. Fleming said: "the innovation gap is the biggest challenge and early exposure to the design concept is important as it brings students into a new mindset." He added that "Education leaders in the UAE had given a sense that there's an opportunity to do things differently." Hooy added that "every school needs an understanding of IT."
Hooy also commented that "government and industry need to work together", citing Korea, China, Switzerland and Russia as examples of countries that are taking this forward.
The inaugural Global Manufacturing and Industrialisation Summit is being held at the Paris-Sorbonne Abu Dhabi University, UAE, until March 30, 2017. A joint initiative by the UAE Ministry of Economy and the United Nations Industrial Development Organization (UNIDO), and co-hosted with the Abu Dhabi Department of Economic Development, the Summit is held under the patronage of His Highness Sheikh Mohamed bin Zayed Al Nahyan, Crown Prince of Abu Dhabi and Deputy Supreme Commander of the UAE Armed Forces. The Summit is the world's first global gathering for the manufacturing community, bringing together decision-making leaders from governments, businesses and civil society organisations to shape a vision for the sector's future.
The Summit is a global platform for participating attendees to learn from best practices from across the world.
This unprecedented global gathering will spark new ideas and set the stage for debate and action – addressing ways in which manufacturing can shape and reshape the world, integrating activities between developed and emerging markets, and delivering on social responsibility towards future generations.
Leaders from the public and private sectors, along with representatives from civil society organisations, will gather to discuss global challenges within the manufacturing sector, looking specifically at six themes: technology and innovation; global value chains; skills, employment and education; sustainability and environment; infrastructure; standards, and stakeholder alignment.
Follow Emirates 24|7 on Google News.