Abu Dhabi police bust Dh3.2m fake antiques' plot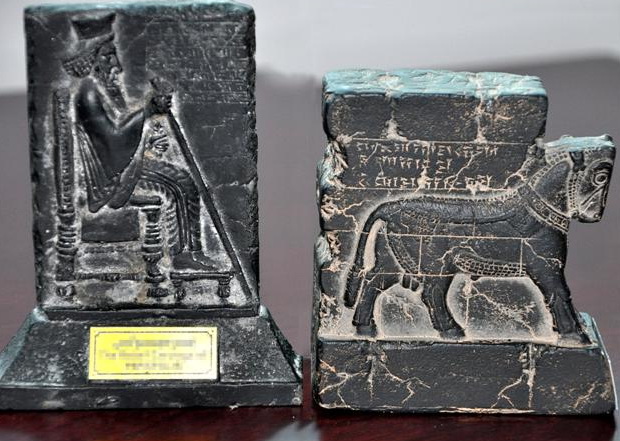 The Abu Dhabi Police have arrestedtwo Arabs trying to sell two fake antiques for Dh3.2 million.
The duo were trying to sell the"antiques", claiming that the artifacts, carved out of stone, datedback to 500 BC, said a statement issued by the police on Saturday.
After receiving a tip-off thattwo people were trying to sell antiques worth millions, the police sent a decoycustomer.
Showing the artifacts carved outof stones, the sellers said they were worth Dh4 million.
After the decoy customernegotiated the price and agreed at Dh3.2 million, the police arrested the twomen for the illegal trading of antiques, said Brig. Hammad Ahmad Al Hammadi,Director of Criminal Investigation Department in Abu Dhabi Police.
The police took the antiques intocustody.
During the interrogations, MSS,55, revealed that he worked as a cook and he got the antiques from thebelongings of a friend who left the UAE and later died in his home country. MSSsaid he contacted the wife of the deceased and promised her that he will sellthe antiques and send her the price.
His accomplice AAA, 44, aconstruction worker, said he was trying to help MSS who promised him acommission from the deal.
The police took the antiques toAbu Dhabi Authority for Culture and Heritage (ADACH) and its experts found thatthe antiques were fake.
The official said the antiquesare protected by international law .
Brig. Al Hammadi said the UAE iscommitted to the international law which prohibits illegal trading of antiques.The official warned the public not to deal with people offering to sellantiques but report them to the police.
Follow Emirates 24|7 on Google News.