Abu Dhabi to launch AI-powered traffic control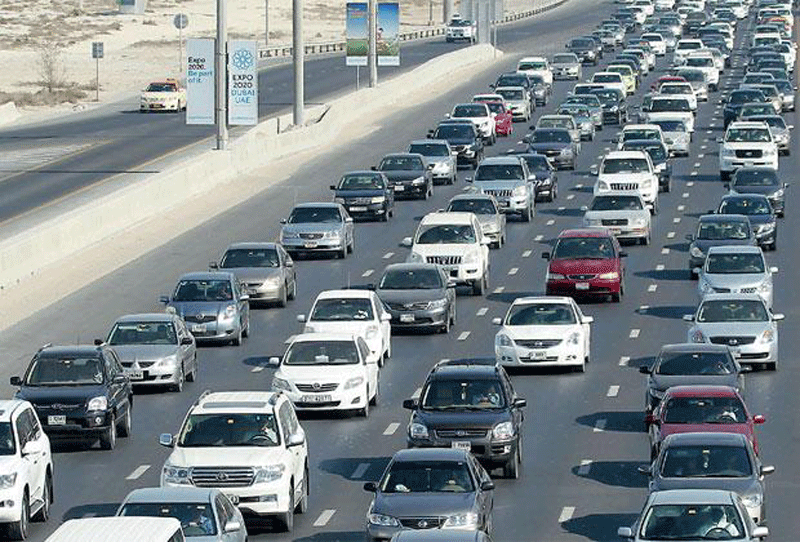 Abu Dhabi Traffic Police will be opening a smart traffic systems centre which will be equipped with advanced software to operate as an integrated system to manage traffic. The integrated system will also monitor and evaluate traffic flow on roads in the Emirate of Abu Dhabi and the performance of the directorate's staff members.

Brigadier Hussein Ahmed Al Harithi, Director of Traffic and Patrols Directorate, said: "The centre will be powered by artificial intelligence, and will have the ability to connect several traffic systems; it will achieve integration in the evaluation and analysis of the systems and can completely restructure traffic. The centre will monitor traffic flow at all times through the control rooms that are equipped with the latest technologies, thus solving issues related to traffic congestion. The centre will also monitor the roads in order to avoid confusion or congestion likely to have been caused by traffic diversions and heavy vehicles on the road."

On the smart cabins project being currently implemented, Brig. Al Harithi said: "The cabins can remotely sense traffic conditions on the road and transmit messages of advice or warning about accidents or congestion on the road. The sensors have the ability to measure visibility distances that drivers may be exposed to during foggy conditions or sandstorms. This project represents an important step in enhancing the ongoing communication with drivers via large electronic boards on the external roads of Abu Dhabi."

Brigadier Al Harithi noted that the second section of the directorate's plan focuses on further developing the systems and programs that support the implementation of best international practices and the use of artificial intelligence-based systems by utilising geographic information systems; traffic lights control systems; movement of vehicles on bridges; traffic control and monitoring via smart systems and programs; patrols distribution; as well as using three-dimensional traffic flow simulation software.

Additionally, Brigadier Al Harithi stressed the continuous efforts to introduce awareness in school curricula, and the safe transport of students' initiative by providing the smart systems specifications and requirements for school bus transport. This measure aims at developing an integrated system, such as fitting school buses with GPS tracking devices and students with electronic identity tags linked to the Ministry of Interior's operations rooms, in order to monitor the speed, direction, and route of buses, and to keep track of children as they commute to and from school, with the aim of reducing run-over accidents associated with school transport.

Brigadier Al Harithi was speaking on the occasion of the 31st Unified GCC Traffic Week held under the slogan 'Your Choice Determines Your Destiny' which started on Sunday at Yas Mall in Abu Dhabi.

Meanwhile, the latest statistics released by the Traffic and Patrols Directorate of Abu Dhabi Police show a significant improvement in road safety over the past five years (2010-2015).

Fatalities caused by run-over accidents dropped by 54 per cent, accidents by 40 per cent, fatalities caused by accidents by 35 per cent, and serious injuries decreased by 50 per cent. Traffic-related fatalities decreased by 59 per cent per 100,000 inhabitants, despite the increased number of registered vehicles by 12 pe rcent over the period.

The annual average improvement over the period are as follows: an 8 per cent decrease in accidents, 7 per cent decrease in fatalities, 10 per cent decrease in serious injuries, 11 per cent decrease in pedestrian fatalities, and 12 per cent decrease in fatality rates per 10,000 vehicles.

Brig. Al Harithi said the directorate has initiated phase 2 of the long-term strategic plan that includes six key pillars, known as 6E+I for the next five years and aims at decreasing accident fatalities to 3% per 100,000 inhabitants by 2021. This will be achieved by developing operational plans in the field of traffic safety as an integral part of its long term plan in a bid to achieve zero fatalities on the roads by 2030.

He said that the launching of phase 2 of the long-term five-phase plan, comes in line with the efforts to build on the positive results that have been achieved in Abu Dhabi in terms of traffic safety during the past 5 years (2010-2014), and is a part of the traffic safety strategy implemented by the directorate and its future vision to achieve zero fatalities by 2030.




Follow Emirates 24|7 on Google News.