Airport check-in from your Dubai Taxi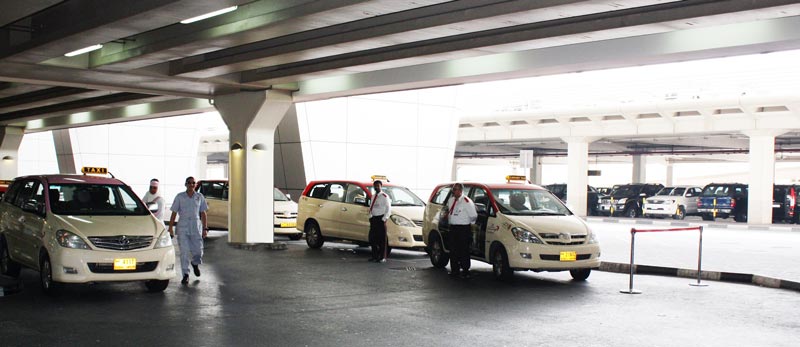 The Roads and Transport Authority's (RTA) Dubai Taxi Corporation (DTC) is considering offering a new service for travelers via Dubai Airports to have their airport check-in procedures finalised during their taxi ride. The service is being coordinated with Dubai Airports.

"The idea, which is a brainchild of Abdulla Al Meer, director of business development, was shared with Dubai Airports where it was warmly received, especially as it is unprecedented in any airport or taxi operator worldwide. Coordination is continuing to review the requirements of implementation," said Ahmed Khalfan Al Suwaidi, CEO of DTC.

"Under the initiative, DTC will facilitate the check-in formalities when a taxicab is ordered by a traveller to be picked up from home or place of work. The vehicle despatched will be fitted with equipment required to complete the check-in procedure such as a scale for checking weight of luggage, issuing luggage tag and printing boarding pass. The vehicle will then take the passenger and the luggage to the airport where the traveller will only need to go the gate for boarding," added Al Suwaidi.

"This service could reduce congestion at the airport check-in queues. The initiative will thus expedite and facilitate the check-in process and avoid any delay," he explained.

"The DTC manages 350 taxicabs deployed exclusively at the Dubai Airports to serve arriving passengers in addition to 113 vehicles dedicated for VIPs, and 100 women's and families taxis, and 7 taxis for the disabled. These vehicles pick up passengers arriving in Dubai Airports to any destination in the UAE 24 hours a day. They have dedicated parking places at Terminal 1, 2 and 3 as well as Al Maktoum International Airport," he added.

Follow Emirates 24|7 on Google News.