Al Gargawi mourns death of Rashid bin Mohammed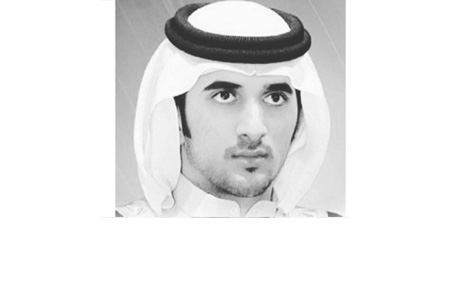 Mohammed bin Abdullah Al Gargawi, Minister for Cabinet Affairs, has mourned the death of Sheikh Rashid bin Mohammed bin Rashid Al Maktoum, who passed away on Saturday.
He extended heartfelt sympathy and condolences to His Highness Sheikh Mohammed bin Rashid Al Maktoum, Vice-President and Prime Minister of the UAE and Ruler of Dubai, and prayed to Allah Almighty to bestow patience and solace upon the bereaved compassionate father. He prayed to Allah Almighty to bless the soul of the deceased with mercy in Paradise and bestow patience and solace on all members of the Al Maktoum family.
In a tribute, Al Gargawi recalled that the late Sheikh Rashid bin Mohammed was very enthusiastic about the launch of Dubai Cares in 2007. He said that the late Sheikh urged his brothers and sisters to travel abroad to support the philanthropic organisation's efforts to improve children's access to quality primary education in developing countries.
Al Gargawi said the late Sheikh Rashid, had a very strong personality and, like all the other members of Al Maktoum family, he was humble, and inherited high ambitions from his grandfather, the late Sheikh Rashid bin Saeed, and a passion for sports and horses from his father.

Follow Emirates 24|7 on Google News.