Atlas Ramachandran: 15-day custody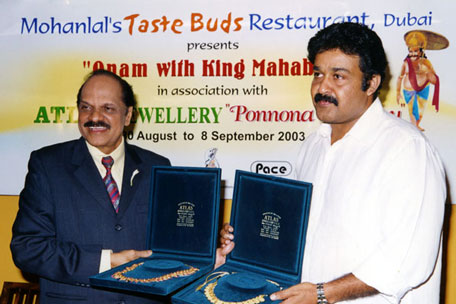 A highly placed official source in Dubai Police has revealed further details about the arrest of Atlas Ramachandran, the owner of Atlas Jewellery, one of the largest jewellery chains in the Middle East.

"Ramachandran is in detention in Bur Dubai Police Station in compliance of a decision of the investigating judge in Dubai Public Prosecution," the Dubai Police source told Emirates 24|7.

The source pointed out that the judge has ordered a 15-day judicial custody of Ramachandran, based on five complaints received by Dubai Police from banks.

The source added that the complaints were in relation to Ramachandran issuing bad cheques worth about Dh53 million.

He has been in detention since August 23, the source said, and added that Ramachandran will be brought before the investigating judge by next week on a date that has not been publicly announced to avoid unnecessary presence of community members sympathetic to the famous trader.

The source quashed rumours of the trader being arrested while trying to escape outside the UAE through Abu Dhabi International Airport.

He explained that, based on the complaints, a patrol from the station went to the residence of the merchant and brought him from his home in accordance with the system used in financial complaints.

The source also explained that the UAE law calls for immediate release of a person arrested for financial misconduct (bad cheques or otherwise) in case a compromise is reached with the creditors.

He also added that the arrest of Ramachandran's daughter, who is a director in an insurance company which is part of her father's group, is unrelated to the lawsuits filed against her father.

He pointed out that she was arrested after receiving complaints against her in cases related to real estate transactions, and some financial transactions.
Follow Emirates 24|7 on Google News.