'Banks liable for encashment of forged cheques'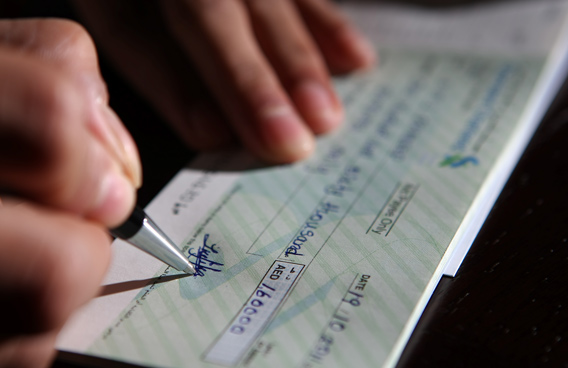 Banks are responsible for all cheques encashed, even if one of them is a perfect forgery; provided there has been no negligence or mistake on the part of the bank's client, according to a new legal principle established by the Dubai Court of Cassation.

But, if the client has been negligent in maintaining the cheque book, then he alone will be responsible for any fraud, the court ruled.

If the client lost his cheque book and did not notify the bank in time, it will be considered as a mistake exceeding any error of the bank, the court added.

In such a case, the bank will not be responsible for encashment of a forged cheque bearing the client's signature.

The court further explained that the trial judge can decide according to his discretion as to who is to blame for encashment of a forged cheque, provided the judgement is based on documents.

Based on these principles, the court rejected an appeal of a company against a bank in which it demanded Dh2.2 million as compensation from the bank.

The court based its rejection of the company's appeal on the fact that it had been proved that the company could not ensure security of the cheque book, enabling someone to steal it, forge four cheques and encash them from the company's bank account.

Also, the company did not notify the bank about loss of the cheque book.

The company also did not check the statements of account sent by the bank to it periodically.

The Court of First Instance had rejected the company's lawsuit against the bank.

The company had appealed before the Court of Appeal which also rejected the suit.

The company then went to the Court of Cassation which also dismissed the appeal.
MUST READ:

Dubai's most dangerous road this year: Emirates Ring Road



Dh72 million Le Reve apartment atop Dubai's 'ultra-luxury' flat deals



Two youths invite teenage friend to 'fake party' to rape her
Follow Emirates 24|7 on Google News.