Branch with 'God's name' sold for SR5m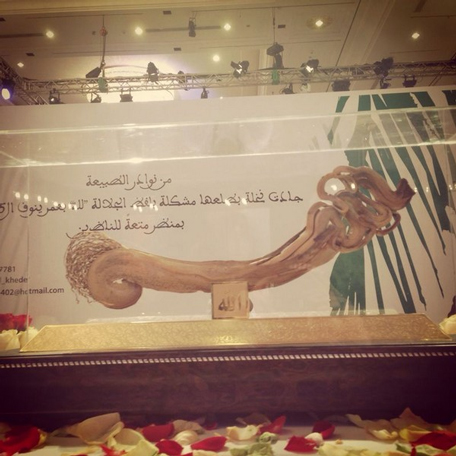 An old palm date branch carrying God's name in Arabic was sold for SR5 million at an exhibition in Saudi Arabia last week.

A businessman from another Gulf country bought the branch from Ahmed Al Gamdi, whose father discovered the words on the branch while cutting off the palm tree near his house more than 25 years ago.

"The branch was sold for SRfive million at an art show in Riyadh last week. Tt was bought from a businessman from another Gulf country," Sabq daily said.

Gamdi said that 25 years after his father severed the tree in the western town of Makkah and disposed of most of its parts, Allah's name remained as it is on the branch.

He said all the branches of the tree either died or their shape changed except that branch, adding that Allah's name remained unchanged.
Follow Emirates 24|7 on Google News.