Broken hip, leg... why catch rescuers by neck?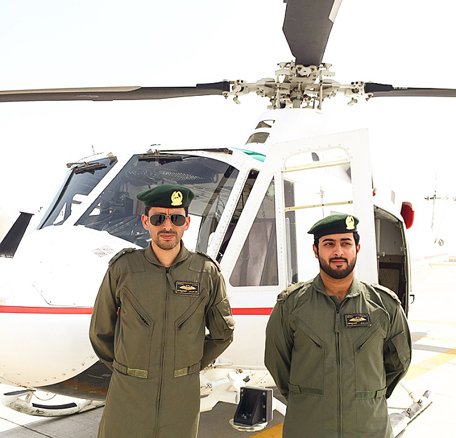 An Egyptian woman who was severely injured in a car accident refused to be rescued by Dubai Police's Air Rescue teams until they retrieved her passport and money from the car she crashed in.

Speaking to Emirates 24|7, Lt. Col. Khalfan Al Mazrouie, Chief of Dubai Police Air Rescue Department, said this was one of the strange cases which they came across.

"This woman was severely injured in the car accident on the Dubai-Al Ain Road.

"Many other drivers were also injured in this accident. She suffered a major fracture in the hip and one leg, and that's why the police patrol on the accident spot called for help to transfer the injured passengers to hospital by helicopter.



"The rescue team tried to take this woman into the helicopter, but she refused to leave.

"She pushed the rescue team and said: 'First get me my passport and money'.

"We tried hard to take her into the helicopter, but then she caught two rescue officers by the neck and tried to throttle them."

Lt. Col. Al Mazrouie added that they tried a lot to convince her to get into the helicopter but she was stubborn.

"Then, the rescue officers went back to the collided car and searched for her wallet and money.

"When they gave them to her, only then did she agree and agree to be taken into the helicopter."

He pointed out that this is common among many injured people they rescue.

"We come across many similar cases. Most of the time, the injured people don't listen and refuse to lie down in the helicopters.

"They try to resist and sometimes also stand, which is too dangerous for them. Thus, now we fasten belts on injured people in helicopters."
Follow Emirates 24|7 on Google News.