Burj Khalifa At the Top lifts complete 'moon-distance'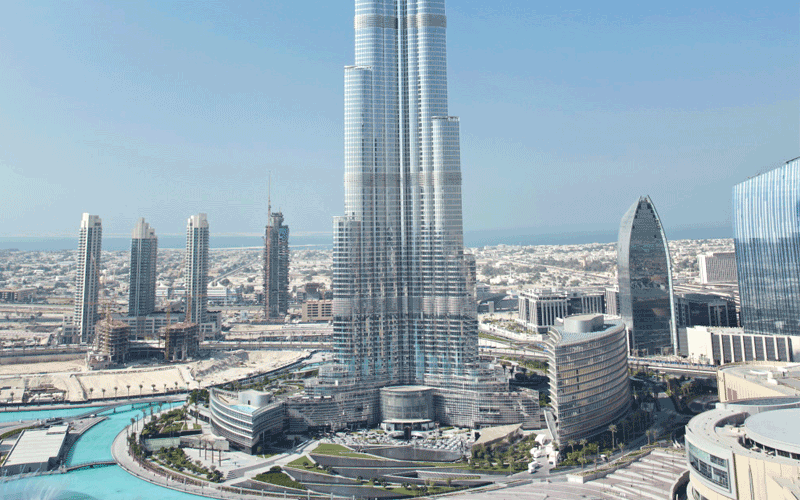 At the Top, Burj Khalifa, the world's highest observatory deck, in Burj Khalifa, the world's tallest building, just reached another milestone.
Its observation lifts, which travel 124 floors to the open-air platform, have covered 384,400km - equal to the distance from the earth to the moon – since its opening in 2010.
On average, the two lifts travel 244.4km per day. Between January and March this year, the first observation lift did 49,833 runs travelling a distance of 21,329km while the second did 52,939 runs, negotiating a staggering 22,658km.
Ahmad Al Falasi, Executive Director – Group Operations of Emaar Properties PJSC, said that the impressive distance covered by the lifts underlines At the Top, Burj Khalifa as one of the most popular tourist destinations globally.
Rolando Furlong, vice president, UTC Building & Industrial Systems, Middle East & Turkey, said: "United Technologies is proud to see its advanced Otis technology enable the world's tallest building to continue to reach new milestones."
Otis is the world's largest manufacturer and maintainer of people-moving products, including elevators, escalators and moving walkways, and is a part of UTC Building & Industrial Systems, a unit of United Technologies Corp.
Burj Khalifa holds seven Guinness World Records titles, including the title for the highest observatory deck in the world for At the Top, Burj Khalifa SKY, located on Level 148, an impressive 555 metres high.

Follow Emirates 24|7 on Google News.