Car buyer gives cheque dated 100 years later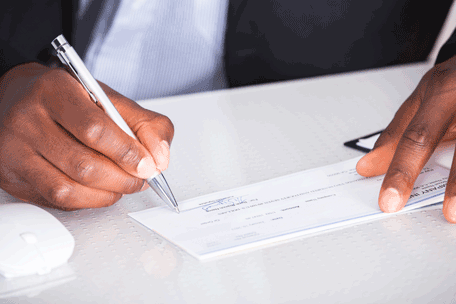 A young Gulf national who sold his luxury car became victim of a unique fraud – the buyer gave him a cheque dated 100 years later, according to a report in the Arabic daily newspaper 'Al Bayan.'
Wanting to sell the car to raise funds for his wedding, the youth placed an ad on a web site under 'vehicle for sale.'
After a few hours, he got a call from a man who expressed interesting in buying his car as quickly as possible. Saying that he worked in a car showroom, the caller wanted to check the vehicle quickly and said this model of car is popular among customers.
"Two days later, I received another phone call from the buyer requesting completion of the transaction and agreeing to meet in a vehicle registration centre in Abu Dhabi," said the fraud victim.
"I went to the car registration centre where the buyer was waiting. He checked the vehicle and agreed to purchase the car. The buyer issued me a cheque of the agreed amount and I signed the papers transferring ownership of the vehicle to him," he added.
A week after the deal, the seller went to the bank to encash the cheque. The bank's staff pointed out to him that the cheque was dated in the year 2113, that is, about a 100 years later.
Thinking that this was an inadvertent error by the buyer, the car seller called the buyer to rectify the date on the cheque.
However, the buyer told the victim that he had correctly written the due date of the cheque. Mocking him, the buyer asked the victim to wait a hundred years or sue him.
When the victim told the buyer that he will complain to the police, the fraudster reminded him that he had signed on all documents of sale willingly and without any moral or material coercion. He also asserted the correctness of his legal position by saying that he had also given the seller a cheque of the agreed amount.
The victim of the fraud said the buyer had sold the car to a car showroom. He also claimed that the buyer had committed similar scams in the past and had a record in police stations.

Follow Emirates 24|7 on Google News.