Central Bank blames parking firms for machines not taking new dirham coin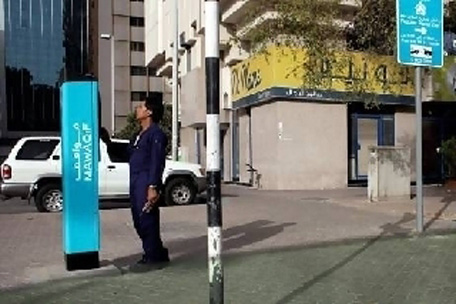 A controversy triggered by public complaints that parking and beverage machines across the UAE are not accepting the new dirham coin introduced by the Central Bank last year has taken a new turn, with the Central Bank blaming the suppliers.
The Dubai-based Arabic language daily Emirat Alyoum had earlier reported complaints by many people that the new dirham coin is not accepted by most machines planted in parking places and those for beverage and sweets.
Some of them said they had a ticket on their car after they failed to insert the new coins to get a paid parking ticket.
"It is not our fault. We met representatives from the parking companies and beverage suppliers to machines in May last year and presented to them all the specifications of the new dirham coin," said Rashid Al Fandi, operations director at the Central Bank.
He told the paper that those companies were given sufficient time to programme their machines to the new coin before it was circulated.
"The Central Bank should not be blamed for this problem. It is the responsibility of those who manage the parking spaces and the suppliers of the beverage machines."
Follow Emirates 24|7 on Google News.