Commuters call for easier access/exit to Dubai Metro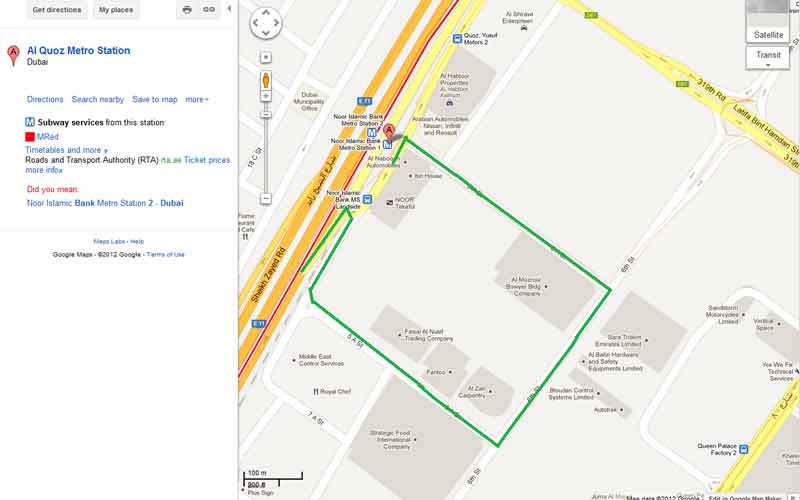 Despite the Metro being the most obvious economical mode of transportation in Dubai, many commuters refrain from using the facility, insisting that the long-winding access roads to the stations are a huge deterrent.
The Noor Islamic Bank Station is a classic example.
The access from Sheikh Zayed Road exit ends up stretching a full circle around the area before finally reaching the station.
The reason: the approach road is marked one-way.
Motorists are often spotted dodging traffic rules to park on the sand pit, near the entry, to drop-off commuters and avoid the long loop inside.
"This is a big traffic concern, and it can be solved if there's a drop-off bay, marked a little after the service road entry on Sheikh Zayed Road. This way, people won't have to go around in circles," reasoned a motorist.
Cabbies, who have done the drill, revealed that many commuters fuss about the long route to the station. "They end up fighting with us and don't understand that we are just following rules," added Pakistani taxi driver Zaheer.
"Once you drop off the passenger, you have to retake the loop to get back on the service road and then go a long way before you can exit onto Sheikh Zayed Road after Oasis Centre," he added.
Commuters, too, find themselves caught in the loop."It takes me 15-18 minutes on the Metro to from my home to the workplace, but it takes another 15 minutes, by cab, to reach office from the (Noor Islamic) station," revealed Indian traveller Seema Atul.
The journey on the feeder bus isn't any different, she added. "It (the bus) goes round and round the corner and we end up losing 15-20 minutes on the road. We pay Dh16 cab fare for a journey that's actually only Dh10 worth," reported Filipina worker Ivy.
Follow Emirates 24|7 on Google News.