DED launches 'e-Trader' to license business activities across social networking accounts
The Business Registration & Licensing (BRL) sector in the Department of Economic Development (DED), Dubai, has launched 'e-Trader,' a first-of-its-kind initiative in the region, which will allow Emiratis and GCC citizens in Dubai to conduct business activities on social networking sites. The initiative is part of enhancing transparency and regulating the practice of offering products and services for sale on social media.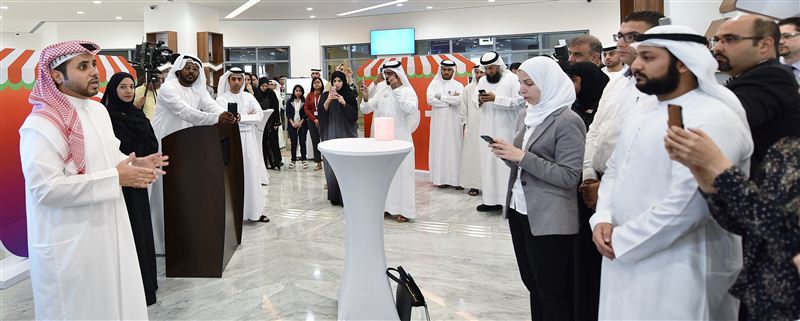 e-Trader provides an added marketing channel and e-commerce platform to the business community in Dubai and underlines DED's commitment to enhance ease of doing business as well as overall competitiveness and sustainability in Dubai.
Commented Omar Bushahab, CEO of BRL sector in DED: "We are delighted to launch e-Trader as it will have a significant role in promoting consumer confidence in shopping for products and services on social networking sites. Through this initiative, we aim to promote and facilitate doing business in Dubai and introduce new solutions capable of contributing to economic development in Dubai, and the UAE in general."
Bushahab explained that e-Trader not only eliminates obstacles for social media users but also improves accountability and intellectual property protection. "Licensing a business activity enhances consumer confidence on one hand and on the other, it removes the risk of infringement on a reserved trade name or other intellectual property. A license guarantees the rights of everyone concerned and defines the legal accountability of the merchant."
The e-Trader license can be registered under the name of a single owner only and the owner must be an Emirati or GCC citizen aged 18 or above and residing in Dubai. The e-Trader cannot open a shop or issue visas and in case of a legal dispute, the licensee alone will be held responsible.
Abdul Aziz Bin Hathboor, Director of Customer Relations in BRL, said the e-Trader license offers varied privileges to the merchant, most notably a detailed user feedback and observations on the merchant's products and services.

Bin Hathboor said the first phase of the initiative will include creating awareness among traders and owners of social networking sites on the benefits of e-Trader. Nearly 3,000 e-Traders are expected to be licensed in Dubai in 2017.
"Those who wish to obtain an e-Trader license can complete the registration by visiting the site www.etradr.ae and entering their details, such as proof of identity, type of business activity and the account through which products and services will be displayed. Once the entries are validated and payment completed, the license will be electronically issued," said Bin Hathboor.
Follow Emirates 24|7 on Google News.