Driving lessons bargain, thanks to discount sites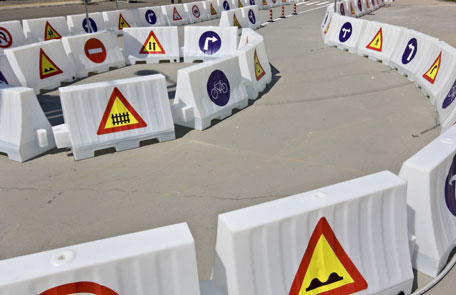 Believe it or not, but getting a driving license is becoming cheaper. Well, if you are able to track down the bargains, at least.
It is one of the challenges that almost every new resident in Dubai faces, in addition to the many new adults eager to obtain a driving license when their legal age allowed them so. Although most people will agree that it is a must to be able to drive in Dubai, it is similarly agreed that the costs are high, and often get even higher due to the chances of failing.
It seems that there is a little sign of relief on the driving school market. Although driving schools only weigh out each other with minor price differences, every now and then schools promote their services on one of the group-buying websites, offering 50% and more discount on the class prices.
What does this indicate?
The deal might look something like this: "Learn to drive for Dh499 instead of Dh1100 with 20 light motor vehicle classes."
Considering you already have a driving license in your home country, and you pass for the first time, this is a good deal indeed.
However, one should not forget the additional costs, which are roughly the same for every school. An indication:
- Opening traffic file: Dh210
- Assessment test: Dh100
- Knowledge test: Dh230
- License fee: Dh160
- Lecture program: Dh320
- Learning permit: Dh110
- Internal test: Dh100
- Road test: Dh230
- Passing certification and license issuing: Dh100
- Driving manual book: Dh60
- Opening training file: Dh400
- Knowledge test room: Dh50
- Test vehicle fees: Dh75
The sum of all these costs together would be Dh2,200. Add to that the discounted driving classes for Dh499, and you come to a Dh2,699, instead of Dh3300. Not bad.
Simon Pugh, marketing and PR manager of Groupon, tells that that two driving schools have advertised on their site in the past. "We have featured the following driving schools; Al Ahli Driving Centre and Galadari Motor Driving Center. We have featured both light motor vehicle and motorcycle lessons with both of these schools," he added.
"Galadari offered the largest discount at 55%, but there was a very small difference from the Al Ahli deal at 54%," says Simon.
However, the lowest account of a set of 20 driving classes is Dh499, offered by Al Ahli.
The 55% discount offered by Galadari led to a price of Dh540 instead of Dh1,200.
On another group-buying website a third school could be found promoting similar discounts. With a discount of 51%, Belhasa offered 20 light motor vehicles classes for Dh588 instead of Dh1200.

In some cases the discount deals work for the 40 classes schedule too, and additional discounts may be found for additional classes or registration prices.
For those residents who are hinting at getting the driving license soon, the news is good. "The deals will definitely be featured again. We have plans to feature them in the near future," says Simon.
Follow Emirates 24|7 on Google News.