DSF 2015: 100kg gold, 40 carats in diamonds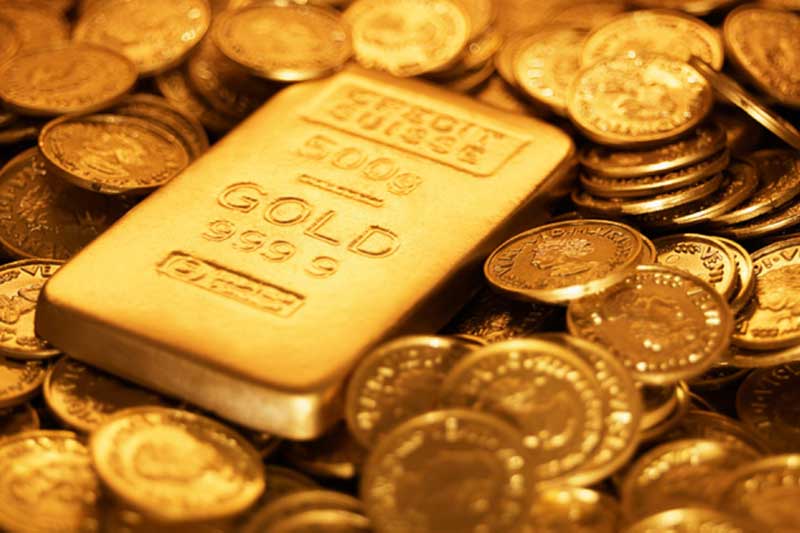 As Dubai gears up to celebrate the milestone 20th edition of Dubai Shopping Festival, Dubai Festivals and Retail Establishment (DFRE) - organisers of DSF - and Dubai Gold and Jewellery Group (DGJG), have announced the biggest ever gold and jewellery promotion, offering shoppers a chance to win up to Dh15 million in prizes from January 1, 2015 to February 1.
In addition to daily prize of 1 kg gold for 32 days, there will be a weekly draw for 5kgs gold for four weeks (20kg), and a mega draw offering three prizes of 20kgs (first prize), 10kgs (second) and 5kgs each for two people (third prize). During 32 days of festival, 100kgs of gold and 40 carats of diamonds will be offered as prize in gold and diamond promotions.
There is a 10 per cent increase in the number of jewellers participating in DSF promotions, said Tawhid Abdulla, Chairman, DGJG.
The mega gold and jewellery raffle promotion will ensure that Dubai once again amazes the world with this exclusive opportunity to win 100kgs of gold and 40carats of diamond prizes, and other irresistible deals during the 32-day DSF 2015.
Through five radio stations in Dubai, there will be SMS draw from 10 am to 9pm (12 hourly draws) offering 8kgs gold. The daily raffles also offer 1 carat diamond (32 carats), and 5 carat diamond and three carat diamonds (8 carats) in mega draws.
Dubai Gold & Jewellery Group has launched gold coins with a special design to celebrate 20 years of Dubai Shopping Festival

Customers who purchase gold jewellery worth Dh500 will be eligible to get one raffle coupon, while purchase of diamond jewellery, pearls or watches worth Dh500 will ensure two raffle coupons. Customers can SMS their coupon numbers to win gold coins worth 8kgs total every hour.
"Gold price is attractive and gold investment has always been a good option. This year, the jewellers are adding new designs and products catering to young people, especially young women, a segment, that was not strong demand generator. A number of local designers have made products especially for young customers, who constitute a considerable portion of local population," added co-founder of Damas Jewllery, current Chairman of DGJG.
Shoppers spending Dh500 at any of the participating retail jewellery outlets will be entitled to a raffle coupon that will give them the chance to win 1 kg of gold and 1 carat diamond jewellery every day during DSF and 5kgs of gold as weekly prizes. At the end of the festival, there will be a mega prize draw giving a chance to win 40kgs of gold, which will be distributed among four lucky winners, in addition to 8 carat diamond (sponsored by World Diamond Mark Foundation) jewellery prize. Customers can double their chances of winning by purchasing diamond jewellery, pearls and watches worth Dh500 from participating jewellery retail outlets that will entitle them with two raffle coupons.
This year, DSF and DGJG are joined by the World Diamond Mark Foundation (WDMF), the global diamond industry body that is taking care of generic diamond promotion campaigns worldwide, promoting diamonds in the luxury consumer sector. Over 500 jewellery retail outlets across Dubai are participating to make the world's longest handmade gold chain that will be 5km in length.

Laila Mohammed Suhail, CEO of Dubai Festivals & Retail Establishment, said: "Over the course of the last two decades, the Dubai Shopping Festival and the Dubai Gold and Jewellery Group, have been closely linked and we have seen growth and development that we have achieved over these years. Together we have helped to boost Dubai's reputation as a world-class destination for shopping and entertainment and today, this stunning growth has resulted in calling Dubai the 'City of Gold'.

"Alongside this, our more traditional retailing has continuously been maintained. The very fact that Dubai, despite being home to many renowned gold and diamond brands in major shopping malls, has still managed to keep old Gold Souk intact with its traditional spirit is a matter of pride as it is very popular among tourists," Laila Suhail added.
Tawhid Abdullah Abdullah, Chairman of Dubai Gold & Jewellery Group, said: "As a special gesture by DGJG to celebrate this occasion, we have come up with a never attempted campaign at such a large scale. This DSF we not only launch the biggest gold and diamond promotion but we also set another world record to mark the 20 years of collaboration with DFRE. As a sponsor for 20 years, I feel happy to see that today Dubai Shopping Festival has grown to an international stature and is a key event that people all over the world look forward to."
Alex Popov, Chairman of WDMF said: "The WDMF is elated to be part of this shopping festival and in particular to be part of its 20th anniversary. I am confident that it is going to be a fantastic event and experience, for the consumers – and the organizers."

The Dubai Gold & Jewellery Group has launched gold coins with a special design to celebrate 20 years of Dubai Shopping Festival.


Follow Emirates 24|7 on Google News.