Dubai, Abu Dhabi ID-visa link this year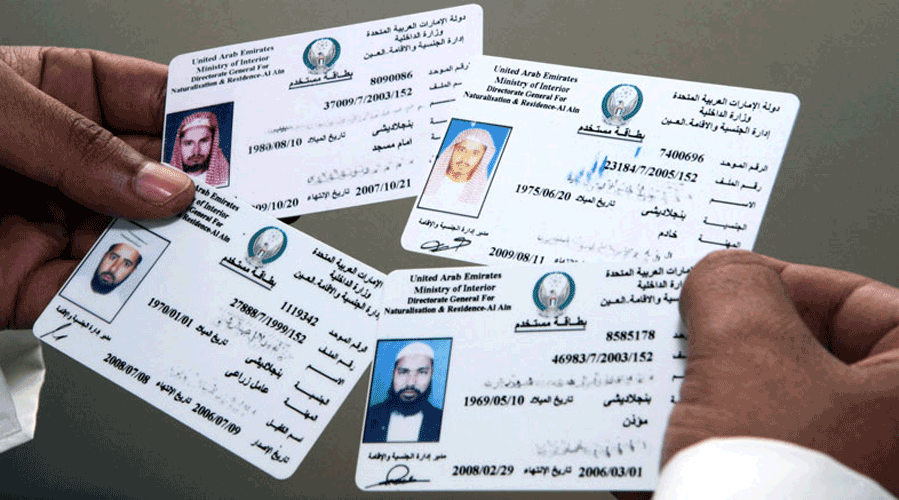 Issuance and renewal of residency visa in Dubai and Abu Dhabi will be linked to National Identity Card registrations this year, according to Dr Ali Mohammed Khouri, Director-General, Emirates Identity Authority (Eida).
The delay in implementing the link in the two emirates was due to the high population, he told 'Emarat Al Youm'.
Meanwhile, Eida is initiating measures to speeden up the process of issuing ID cards. At preseit takes about five days to issue a card.
The authority will receive sophisticated printers in July, which will be able to print a 1,000 cards per day. This will reduce the time taken for issuing ID cards, he added.
Eida has seen a rise in the number of ID card registrations. In February about 197,266 people registered of ID cards compared to 58,700 February 2010.
Kids require independent
passports for ID cards
ID card registration
linked with visas in RAK
Follow Emirates 24|7 on Google News.