Dubai buildings monitored real-time for alarms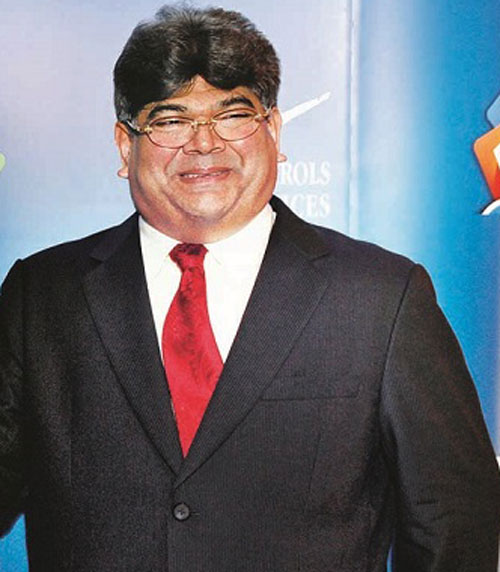 Dubai's drive for smart city utilising state-of-the-art technology has pushed new boundaries with real-time monitoring of all buildings across the emirate for any emergency alarms.

Dilip Rahulan, Executive Chairman of Pacific Controls (PCS), told Emirates 24|7 recently that the Dubai-based company, which provides ICT-enabled managed services and converged engineering solutions for buildings and infrastructure projects globally, has tied up with Dubai Civil Defence for real-time monitoring of buildings in the emirate for any emergency alarms.

Rahulan said: "60,000 buildings have already been connected... we are able to manage and monitor alarm that is critical – be it fire alarm, elevator alarm or any emerging which is immediately related to our command center. We are using etisalat's cellular network so it's not wired; you have the heartbeat of every building. If there's a fire alarm we know exactly where the fire is. We can ensure in just two minutes that the fire is real; if it is real then we dispatch. And in the meantime, we are able to look at closest available assets to find out and dispatch."

He said: "We are part of the fire-fighting team and we've got instruments inside the (fire-fighting) vehicles so we push contents in the vehicle also. We are an outsourced agency, managing it for Dubai Civil Defence."

Dubai has been pushing towards real-time data for services across different departments. Earlier this month, Dubai's Roads and Transport Authority installed screens displaying live information about bus routes.

PCS chief Rahulan said: "Before the owner knows that there is a fire, we know it. That is the difference. So many times we call to inform them and they are shocked; they say there is no fire. Few minutes later they come and say there is a fire. So 80 per cent in today's context we are the first one to alert someone there is a fire."

According to Rahulan, PCS is going to connect 150,000 villas in the emirate in the next phase. "We have already signed a contract with the Dubai Civil Defence. It's a five-year programme and started in (early) 2014."

PCS also works, Rahulan said, with Dubai Airports on integration at enterprise level so that the airport can take data from different systems and manage at the enterprise level to make spontaneous decisions.

"We have automated that to the highest level. Even every plane coming to the Terminal 3 has got a process that enables us to prepare a gate for them and make sure safe conduct for passengers," he added.

Rahulan said the company is also working towards a similar project in Abu Dhabi.
[Image via Shutterstock]
Follow Emirates 24|7 on Google News.