Dubai car rentals to be linked to RTA systems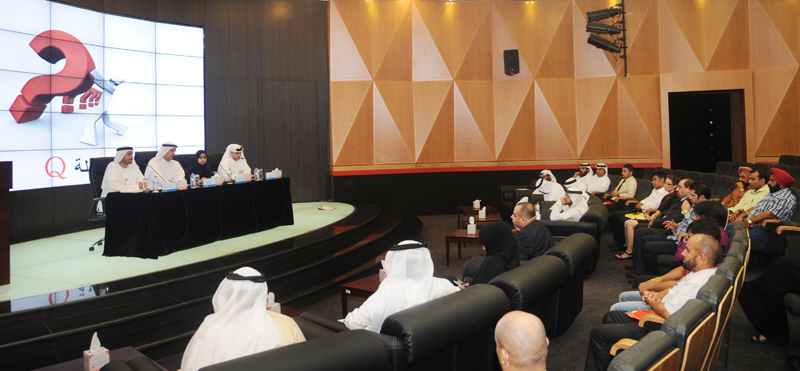 The Roads and Transport Authority has held its Customers Council at the RTA's headquarters.
The event, held, was presided over by Ahmad Bahrozian, the agency's CEO and Chairperson of the Customers Council.
Attendants also included Sultan Al-Kutbi, Director of Commercial Transport Activities Department, Ahmad Mahboob, Director of the Customer Service and Sheikha Al-Jarman, Director of Corporate Development and Performance, in addition to concerned customers.
The majority of attending car rental agency representatives asked that their agencies' system be linked to the RTA's traffic system so that all information of a given car can be accessed by merely entering its registration number.
Bahrozian replied by assuring the audience that this is exactly what is being pursued in cooperation with the competent authorities.
Bahrozian also introduced the newly launched e-portfolio service as a new means of payment that replaces the ordinary in-cash or credit card payments.
Through the new service, he explained, customers can create an electronic pre-paid account to get RTA's full services.
This electronic portfolio, however, is currently restricted to companies. He counted the benefits of using this service as including: saving time that is otherwise wasted by companies in making payments, secure payment through the website and easier access to the account.
The e-portfolio can be used, for the time being, to pay for licensing fees for vehicles and drivers alike.
Among other suggestions was that of a car rental agency representative, who inquired why the sector is denied the chance of offering chauffer services, currently provided by the Public Transport Agency Company (PTA), which offers limousine and luxurious car rental services.
Another car rental agency owner demanded a specific mechanism to be put in place to bind car renters to pay any applicable fees and traffic tickets, lamenting the current practices cause lots of losses on behalf of car rental agencies.
Al-Kutbi was responsive as he promised to follow up with the concerned authorities to study the feasibility of the suggestions in a manner that preserves the rights of all parties.
Still another rental agency attendee questioned the life span of his cars and asked about the permissible year of manufacturing.
Al-Kutbi answered that it should be the same year as that of registration or the one immediately preceding it. The life span is a maximum of four years.
Another customer complained that refrigerator trailers are not registered under transport activity.
He asked for the registration of such trailers along with general material transport and heavy and light trucks activities.
Al-Kutbi commented that trailers have their separate licensing systems and as such cannot be added to other activities, justifying that practice for reasons of security and safety on roads.
The assembly was adjourned with remarks from the CEO in which he commended the efforts of the Licensing Agency for offering such opportunities for communication and bettering services.
He underlined that necessary work is on the way for introducing specific mechanisms to improve all services to the best of customers' satisfaction.
Bahrozian stressed the vital role of interaction by and between officers- in-charge and customers.
This is a healthy exercise that helps in sharing views that eventually serve the public interest of the Emirate of Dubai at large, said Bahrozian.
He further underscored that his agency is a key arm of RTA and that it offers several activities in direct connection with external customers.
"Along those lines, we hold such meetings.
"We need to raise the awareness of attendees of the various aspects of our works, answer their queries and inform stakeholders of the currently adopted mechanisms," he adds underlining an envisaged goal of "safe and easy transport of all" derived from promoted initiatives, systems and developmental projects in relation to roads and means of transportation.
A video-clip was screened in the gathering on the services rendered by commercial transport companies.
The documentary featured the laws and bylaws applicable to strategic partners and reviewed the various commercial transport activities including transport of passengers, material, and vehicles, step-by-step procedures followed in the various transactions, required documentations for licensing and a brief on online services.
Al-Kutbi cheered the significant development in the figures of new companies registered in the transport sector rising from 453 in 2011 to 925 this year, at the end of which the figure is expected to double, he said.
Attendees had also a share in the discussion session. Their input had been attended to as they shared their views and suggestions for improving services.
MUST READ:
Follow Emirates 24|7 on Google News.