Dubai cops arrest European ATM thief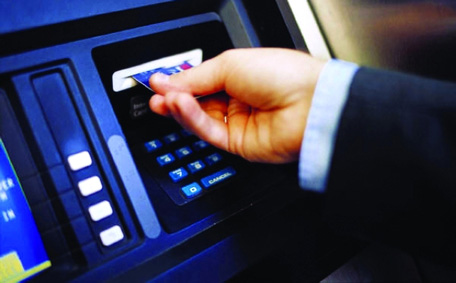 Dubai's police arrested a Bulgarian man who fled the country after robbing 28 bank accounts through cash machines by using tiny electronic devices, a senior police officer was reported on Monday as saying.

Security cameras at various banks in the emirate filmed the man as he used those devices and white cards manufactured abroad to siphon money out of the ATM machines at different locations, said Major General Khalil Al Mansouri, assistant police commander for criminal affairs told the Arabic language daily 'Al Bayan'.

After the thief was identified and tracked, police worked to lure him back into the emirate and the plan did work, he said.

"He was arrested at the airport just after he returned to Dubai. We have succeeded in luring him back after we received reports from 28 people that their accounts have been burgled.

"He used an advanced scanner device and a tiny camera to record the PIN number used by the bank client while withdrawing money," Mansouri said.

Mansouri said the Bulgarian had withdrawn in excess of Dh200,000 from those accounts, using white cards made abroad after recording the client's PIN number.

He said the thief had confessed to the burglaries and that he was trained on such operations by international gangs specialised in bank robberies.

The paper quoted another top security man as saying repeated thefts at cash machines had prompted Dubai's police to meet bank representatives to discuss protection.

"We have stressed the need for educating guards and other security men at banks to be more vigilant to detect suspicious people and report any suspicious activity immediately.

"They should be given courses in security awareness and body language," said Lt Colonel Salah Bu Asiba, director of the counter-criminal division at Dubai's general administration for criminal affairs.

Follow Emirates 24|7 on Google News.