Dubai Eid holidays surprise: Watch sunrise from At The Top Burj Khalifa, free Global Village visit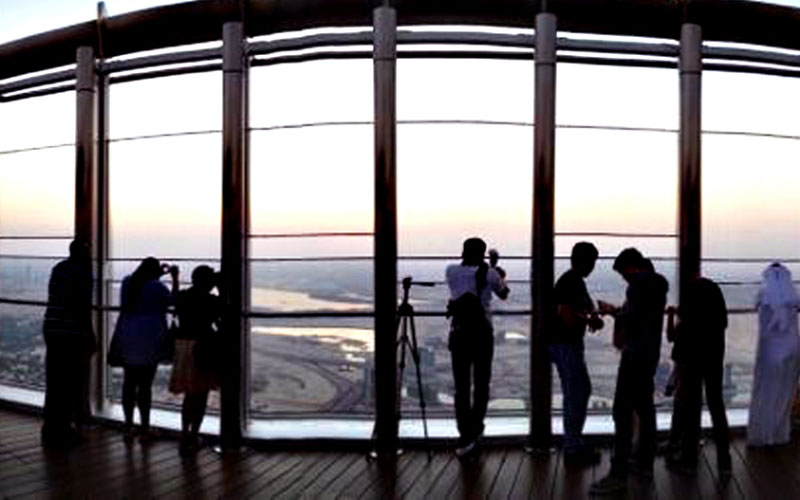 Dubai gears up for Eid Al Adha with a plethora of activities for the extended festive weekend. If shopping malls are already buzzing with offers, then special events are organised to entertain residents and visitors alike.
Global village entrance free
Global Village, Dubai's leading family entertainment and cultural attraction, will open its doors on October 21 to coincide with Eid celebrations.
Running from October 21 until March 30, Global Village will extend opening hours on from 4pm to 3am during Eid holidays. Visitors will gain free entry on the opening day – Sunday.
This was revealed at a press conference in Dubai on Wednesday by Chief Executive Officer Saeed Ali bin Redha.
It was also announced that Monday has been allocated for families except during the Eid holidays.
Another major addition is recreational train to take children and adults around the Global Village.
Around 6,000 entertainment and cultural shows will be held at 3D theater – another unique addition to the Global Village.
Bin Redha predicted that the number of visitors will rise this season to five million.
Global Village will have 37 pavilions from 65 countries and 25 restaurants. Bin Redha revealed that the investments in the development of Village's infrastructure and pavilions amounted to Dh1.5 billion this year compared to Dh1.2 billion in the previous edition.
Burj Khalifa to open for sunrise views this Eid Al Adha
Meanwhile, the world's tallest tower – Burj Khalifa - is all set to host visitors early morning on this Eid day to watch the sun rise over the emirate.
At the Top, Burj Khalifa, the world's highest observatory deck located on Level 124 of Burj Khalifa, will mark Eid Al Adha celebrations under the Dubai Events & Promotions Establishment (DEPE) initiative, offering visitors 24-hour access, during three consecutive weekends until November 3, 2012.
Visitors to At the Top, Burj Khalifa, can avail of exclusive discounts of Dh85 and Dh65 for adults and children respectively. Additionally, visitors can also enjoy 25 per cent off on select merchandise and souvenir pictures.
In addition to the magnificent views offered of Dubai and beyond from At the Top, Burj Khalifa, visitors can also learn more about the landmarks in the region through the innovative Viewfinder. The interactive Viewfinder replaces the traditional coin-operated telescopes in other observatories, and features a video camera and touch-screen to provide information supported by advanced graphics and animation.
Follow Emirates 24|7 on Google News.